Nigeria's endowment in inland water transport system stretches across more than10,000km of navigable waterways. This water 'wealth' comprises of rivers, creeks, lagoons, lakes and intra-coastal waters. The nation's main rivers are: Rivers Niger and Benue. Both rivers form a confluence at Lokoja, in Kogi State.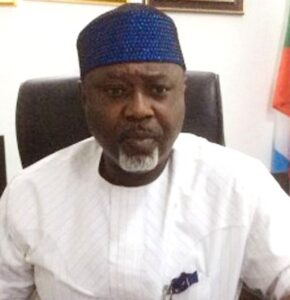 Available facts indicate that River Niger is the longest river in West Africa and eleventh longest in the world. The river and its main tributary (which is River Benue), the delta creeks as well as the lagoons bordering the coast form the principal navigable waterways in Nigeria.
It is also instructive that these principal navigable waterways are the major transportation routes linking Apapa, Tin Can, Warri, Port Harcourt, Onne and Calabar seaports and the numerous river ports and jetties.
Through the lagoon and delta creeks, a water transport route is established between the hinterland and urban centres of Nigeria on River Niger. This goes as far as Niamey in the Republic of Niger and Garua in Cameroon on River Benue.
Even though the longest are the Niger River and its tributary, the Benue River, the most used waterways; especially by larger powered boats and for commerce, are in the Niger Delta and all along the coast from Lagos Lagoon to Cross River.
To oversee these and activities pertaining to them, the National Inland Waterways Authority (NIWA) was established by Decree No. 13 of 1997 with a clear mandate to manage Nigeria's vast inland waterway resources.
The Decree vests in NIWA the power of exclusive management, direction and control on the Nigerian inland waterways. This power is exercised on Nigeria's 3000km of navigable waterways from the Nigeria/Niger and Nigeria/Cameroon borders to the Atlantic Ocean.
Nigeria is blessed with a river configuration very suitable for North-South movement of people and goods. It is therefore the responsibility of NIWA to ensure that there is safe navigation.
But, it can not be said that navigating through Nigeria's inland water channel is safe. To the surprise of all, users of waterways transportation face the uncertainty of safe arrival every day. This is the most glaring demonstration of the failure of NIWA to deliver on its mandate.
The undoubted confirmation of the fact that our waterways are not safe is the rate at which accidents occur on these waters.
With increased patronage of water transportation in the country, there has been a corresponding rise in fatal accidents on her waterways. Official records indicate that 22 out of the 36 states in the country use water as a means of transport.
In the last two to three weeks, not less than 70 Nigerians have died in in various boat mishaps, especially in Lagos and Niger states.
By its own admission, NIWA recently acknowledged that many boat operators in Lagos still travel at night and also operate without passenger manifest and use of life jackets. It was also found out that some boats were 'over-boarded' beyond their designed capacity. These are manifest violation of safety guidelines as spelt out by the agency itself, and a clear invitation for accidents.
Apart from the cause that NIWA admitted, statistics have shown that overloading, careless driving, negligence, turbulent weather and presence of derelicts and wreckages in the channels have also contributed immensely to the ugly trend.
We are sure that the various associations of ferry operators are aware that most accidents are caused by a combination of the factors mentioned above. The regulatory agency; NIWA is aware too.
The Federal Government agency called 'NIWA', which has been fighting a supremacy 'war' with its counterpart in Lagos; the Lagos State Waterways Authority (LASWA) should understand that, accidents have been occurring in many parts of the country. We have not heard of rivalry between it and other state waterways agencies.
NIWA needs to get more serious about enforcement of safety regulations; it is not enough to identify the problems as has often been done by its Lagos Area Office, where it was found out that most of its once- vibrant jetties are nothing to write home about in terms of safety.
It is worrisome that for many years, NIWA has been shouting about noncompliance, yet it has not done anything about it, beyond going to jetties to educate passengers and operators. We believe that, after education and enlightenment, NIWA should have commenced enforcement.
The regulations are there, so why is it difficult for NIWA to make it mandatory for all the ferry operators to always comply with all the rules and regulations that guide the subsector?
During a recent visit to an Island in Lagos after the accident that claimed 17 lives, the traditional ruler told the NIWA delegation that: "The ill-fated boat that sank was carrying passengers beyond its capacity. The boat was overloaded and was operating outside the time for safe navigation. We need more training for boat drivers to ensure incidences like this does not repeat itself".
He also blamed lack of training, drug abuse and operating after regulatory hours by boat operators as challenges responsible for boat accidents on Lagos waterways.
He told the NIWA delegation, which was led by its Head of Lagos operation; Engr Sarat Braimah that, "the boat tragedy that resulted in the death of 17 boat passengers last Friday was down to human error. The boat driver failed to do what he ought to have done before loading passengers on the boat and pushing the boat into water.".
Apparently underscoring lack of monitoring and little or no attention to safety, he asked the team: How can a boat driver load passengers on a boat, push the boat into the water, before checking if he has the correct mixture of engine oil in the boat engine?"
The observations and posers above may be from Lagos, but it resonates throughout the nation's waterways, from Anambra, to Kogi, Niger, Kebbi and so on. Everywhere you go, the challenge of night sailing, rickety boats, unqualified boat operators, non-adherence to basic safety guidelines, such use of life jackets, alcoholism, etc are characteristics of inland waterways transportation in Nigeria.
Without necessarily being judgmental, what these mishaps imply is that NIWA has failed in its statutory duties of safeguarding navigation through the nation's inland water channels.
Yes, we agree with those who posit that most boat accidents occur as a result of human error. But, it means that, with adequate monitoring, and enforcement, the human errors can be reduced.
Finally, we urge that NIWA should (in addition to ensuring that operators and boat handlers are adequately trained) engage the locals at both end of the journeys and at the various jetties as partners in the enforcement of basic safety rules.
Kindly like us on Facebook/twitter