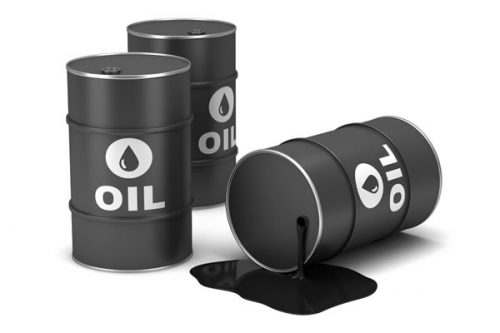 "We Found Oil Where Others Ran Away" — NNPC
Nigeria's hopes of increasing its crude oil reserves has received a fresh boost as the state-owned oil company, the Nigerian National Petroleum Company Ltd, has commenced an oil drilling campaign at the Wadi-B located in Jere Local Government Area of Borno State.
The Group Chief Executive Officer Mele Kyari, who disclosed this recently, said the company was optimistic that the drilling would help in its efforts to bring prosperity to the people through the elimination of energy poverty currently threatening Africa's biggest economy.
Kyari made the commitment at the Presidential flag-off of Wadi-B drilling campaign by President Muhammadu Buhari in Borno State.
The NNPC had stopped drilling in Wadi-B in 1995 because successes were weak and findings made during the period were not in commercial quantity.
The fresh drilling is part of the scramble for oil and gas deposits in Nigeria's frontier basins.
Kyari said: "We understood very clearly that we need to understand the basin very well. We need to have a different approach to exploration activities in this very basin and that is why NNPC and our partners, the Ministry of Petroleum Resources and the current Upstream Regulatory Commission decided to embark on massive revaluation of all the frontier basins in the country.
"Of course, our findings have been useful. The understanding of the rift system in Nigeria enabled us to have successful outcomes in the Kolmani Area.
"It also enabled us to mobilise to Nasarawa State. Now a drilling activity is going on. It also helped us to understand the geological basin of the Chad Basin which is why we are back here.
"Now we are much more confident, we believe that this campaign will be successful and that this campaign will take us to the ultimate objective which is to increase the reserves of our country and also create opportunities around us. We believe that the time for oil and gas to vanish is still far away.
"We believe that oil and gas will continue to be principal in determination of the prosperity of our country of course more especially, providing energy security for our country.
"This can't happen unless we have access to the resources and we are able to convert them into value and of course a new approach to doing this that is practical which is what we are doing in the Kolmani area."
Kyari said the company and its partners would deploy the necessary technology and best approach that would enable it create value for Nigerians in the quickest possible time.
According to Kyari, NNPC Ltd, through the drilling exercise, would combat deforestation as most Nigerians who do not have access to cooking gas fell tree as an alternative for cooking.
He believed that making available cooking gas as a cleaner transition fuel would play a huge role in curbing desert encroachment in the country.
"Where ever we find crude oil, we will consider the concept of integrated production and conversion so that value can be created very quickly. Of course, there is huge energy poverty across the world and more so in sub-Saharan African countries and particularly in our country here. We know for sure that 70 per cent of our population doesn't have access to clean cooking fuel and that is why you are seeing the effects of the frustration which is most pronounced in this part of the country."
"The Sahara Desert moves at least a kilometre towards the Southwards area and this can't be arrested if we dont find alternative sources of energy for the communities and this is what the oil and gas will do.
"They have found oil where others practically ran away and today, they led this regime of the knowledge of the basins in our country and of course in Africa. I am very proud of them", he said.
Follow us on Facebook/ twitter