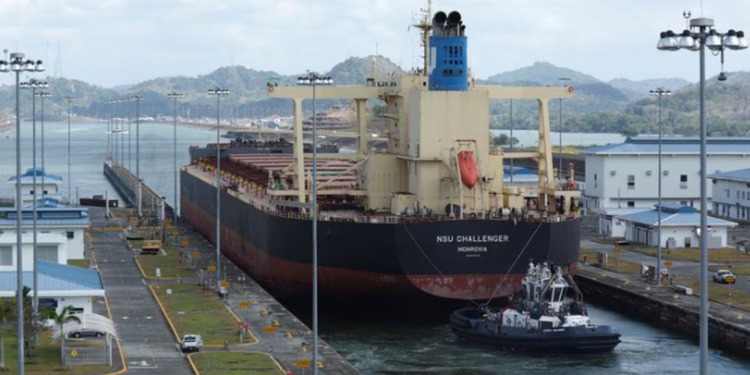 The Panama Canal is set to further reduce the number of daily ship transits due to a severe drought.
Starting November 3rd, the booking slots for transiting the canal will be reduced to 25 per day, which is a further reduction from the already lowered number of 31 per day. The Panama Canal Authority has announced its intent to continue these reductions, planning to further decrease the number of daily ship transits to 18 on February 1st of next year.
The primary water source for the Canal's locks is Gatun Lake, which relies on rainfall for replenishment. However, due to a significant decrease in rainfall this October, the lake's water levels have reached critically low levels, with a 41% reduction compared to historical averages. The Canal Authority noted that 2023 is the second driest year for this period since 1950.
The El Niño weather phenomenon has been a contributing factor to the drastic reduction in rainfall this year, exacerbating the water shortage.
As a result of these restrictions, numerous ships are experiencing delays, with many vessels awaiting passage near the canal. The backlog of ships is expected to impact the cost of shipping goods globally.