Piracy, smuggling and trafficking will come under the spotlight at the International Maritime Defence Exhibition & Conference (IMDEC) in Ghana in July.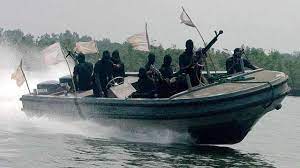 The Ghanaian Navy and Air Force will host over 15 Chiefs of Navies, Chiefs of Air Staff and 300 international officials at what is billed as the largest maritime security exhibition and conference in West Africa. Ghana's Vice President Mahamudu Bawumia will also participate. The second edition of IMDEC will take place in Accra from 6 to 7 July.
The organisers noted that maritime security has become a more important issue in the West African region in recent times where attacks on ships and crew jumped at an alarming level last year, despite the COVID-19 pandemic. As much as 95 percent of all kidnappings at sea in 2020 occurred in the Gulf of Guinea; and actual and attempted piracy attacks along the West African coast jumped 34 percent to 79 in 2020, up from 59 in 2019.
The Gulf of Guinea saw 84 attacks on ships, with 135 seafarers kidnaped for ransom in 2020, according to the International Maritime Bureau, a nearly 50 percent increase in kidnapping for ransom between 2018 and 2019, and around a 10 percent increase between 2019 and 2020.
The COVID-19 pandemic brought about increased economic hardship resulting in emboldened reliance on illicit, yet lucrative, activities.
IMDEC organisers emphasised the size and importance of the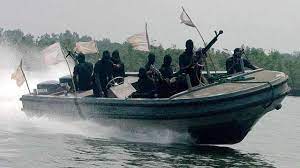 , stretching 6 000 km from Senegal to Angola. "It is an important shipping zone transporting oil and gas, as well as goods to and from central and southern Africa. Around 1 500 fishing vessels, tankers, and cargo ships navigate its waters at any given day. Piracy, armed robbery at sea, kidnapping of seafarers, illegal fishing, smuggling and trafficking, and transnational organised crime pose a major threat to maritime security in the Gulf of Guinea and ultimately to the economic development of the entire region."
Commenting on organising IMDEC, the newly appointed Rear Admiral Issah Adam Yakubu, Chief of Naval Staff, Ghana Navy, said, "It is troubling to know that 95 percent of all kidnappings at sea in 2020 occurred in the Gulf of Guinea. Regrettably, the actual and attempted attacks in the region also increased by 34 percent from the 2019 figure of 59 – 79 in the year 2020 despite the impact of the COVID-19 pandemic on all of us."
"These statistics call for urgent and concerted efforts to deal with this menace and that is why I…am inviting my colleague chiefs of Navy chiefs of Navies and coastguards, other law enforcement agencies, experts, industry and all other stakeholders in the maritime domain to meet in Accra…to develop under the theme maritime security and trade the nexus between a secure maritime domain in a developed blue economy.
"I am hopeful that by the end of this conference we can collectively find innovative ways to curb the rise of criminal activities in the Gulf of Guinea for the benefit of our nations and the people who trade and derive their livelihoods from the sea."
The second edition of IMDEC will also welcome greater participation from regional Air Forces, as the Ghana Air Force will be an official event partner to highlight the significance of air-maritime cooperation.
IMDEC aims to address key defence and maritime security issues and showcase new technology for the defence sector. Companies confirmed to participate include Paramount, Israel Shipyards, Israel Aerospace Industries, MBDA and Airbus.