The United States government last week rewarded 12 Filipino seamen a total of $900,000 (P41.5 million) for helping prosecute the owners and operators of two ships that illegally dumped sludge oil and contaminated waste water into the ocean.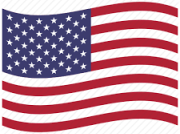 In a press statement, the US embassy said the rewards ranged from $25,000 to $175,000 per seaman, depending on the value or weight of their testimonies.
The names of the 12 seamen were withheld for privacy reasons.
US embassy officials said international and US law prohibit the discharge of ships' waste oil without treatment by a device known as an Oil Water Separator. US law also requires that all waste oil be kept in tanks and recorded in the ship's book for accounting during US Coast Guard inspections.
Six of the seamen were crewmen of the M/V Windsor Castle, a bulk carrier vessel owned by the Italian shipping company B. Navi Ship Management Services, while the other six were from the M/T Clipper Trojan, a carrier owned by the Danish company Clipper Marine Services.
As a result of the Filipino seamen's testimony, B. Navi pleaded guilty to breaking the anti-pollution law in 2007, and was sentenced by the Texas federal court last February to pay $1.4 million in fines.
Clipper Marine Services also pleaded guilty to illegally discharging oil sludge in 2006, and the New Jersey federal court sentenced the company last June to pay a $4.75 million penalty.
In addition to paying the penalty, Clipper Marine Services pledged during a plea agreement to install state-of-the-art Oil Water Separators and other new equipment in five of its ships that would allow the US Coast Guard to monitor the ships' waste oil levels in real time, via satellite.
The US government gave out similar rewards to Filipino seamen some time back, also for telling on employers who violated international and US environmental regulations.
Kindly like us on Facebook