On going Senate ad hoc committee investigating the Management of Funds and Implementation of policies in the Transportation sector between 1999 and 2007 has become an avenue for startling revelations and shocking discoveries as ministers and heads of affected agencies have started spilling the beans.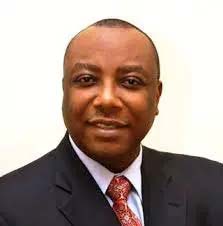 The probe, last week entered a very critical stage with the appearance of minister of state for water transport, Prince Okechukwu Emeka as well as past and present chief executives of parastatals under the ministry and related agencies.
In what is arguably the most shocking revelation, the minister alleged before the committee last Thursday that a whopping =N=453. 589 billion was squandered by Nigerian Ports Authourity (NPA) without authorisation.
The minister had gone to the Senate to present the ministry's position on funds that were generated, expenditure, monetary allocation, Internally Generated Revenue (IGR).
He had explained that NPA could only account for about =N=11.362Million out of the =N=548.336Billion which it generated between 1999 and 2007, even as he added that the =N=548.336 billion was made up of Port development levies and internally generated revenue of about =N=325 Million.
The committee which had queried the =N=9.450 billion extra- budgetary allocations to the ministry during the transportation ministry was stunned when the minister shifted responsibilities for providing answers to the
managing director, NPA, Mallam Abdusallam Mohammed.
Apparently uninformed, the Minister had disclosed that out of the =N=15.278 billion allocated for marine – related activities within the eight-year period, only =N=5.828 billion was appropriated, thereby leaving a balance of =N=9.450 billion. But he quickly added that was "released through a Presidential directive".
Making further disclosures, the minister stated that the Nigerian Shippers' Council also generated =N=13. 722 billion, out of which only =N=300 Million was remitted to the federation account. to the treasury.Apart form the minister, the Comptroller General of Customs, Alhaji Hamman Bello Ahmed  who was represented at the hearing by one  of his deputies, Mr Onaolapo Okeniyi confirmed that the Customs has so far collected.
shippingposition
Kindly like us on Facebook