Shippers under the aegis of National Shippers' Association of Nigeria (NASAN) have lamented shortage of export produce in the country as a result of insecurity especially in the northern part of the country.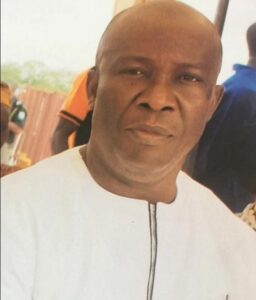 The shippers who spoke with the Shipping Position Daily correspondent last week lamented that shippers have lost billions of naira as a result of the activities of bandits and kidnappers in the northern part of the country, which has made farmers stay off their farms due to fear of being kidnapped or killed.
While speaking with our correspondent, the President of the Kaduna State Shippers Association, Mr Augustine Achilike, lamented that many shippers who are into export have been out of job as a result of the insecurity while calling on the Federal Government to as matter of urgency expedite action.
According to him, "we have a lot of challenges, we have challenges with export delays talking about transportation of goods, it has been difficult because we face a lot of challenge
We the business people that are into the business of import and export, the problem we are having is the issue of agriculture product export because some of the challenges is that the product the local farmers produce are scanty, we are having a lot of shortage because many of the farmers cannot go to farm because of security reasons so it's affecting the production, production has been going low and we don't have enough to export so shippers are losing on a daily basis. Some shippers are even out of job, so government need to seriously look into this" he said.
Also speaking with our correspondent, a shipper from Maiduguri, Borno state Mr. Ajiko Alamai, also stated that the biggest challenge shippers are facing in the north is insecurity and lack of proper capacity while stating that insecurity has made Nigeria to lose billions of naira accruable from export if there were no security threat, he also emphasized that shippers are at a great lost, especially Shippers who are into non-oil export products.
"The biggest challenge we have now is insecurity and gradually it has formed a problem to Nigeria, shippers are losing on a daily basis, export goods are scanty because farmers can no longer go to farm, and where there are no products how do you export, secondly its proper capacity, because capacity and infrastructure is very important and the dynamics of institutions is everyday every minute people change and we need to continue to train our personnel and members" he said.