The owner and operator of a Bulk Carrier, " JOANNA" have been sentenced in a March 2021 MARPOL case. The companies were primarily charged with tampering with pollution prevention equipment to support illegal discharges into the ocean and falsifying records to conceal the illegal discharges. The accused Chief Engineer of the ship was acquitted of all charges in the case.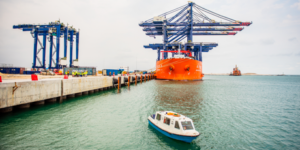 The case was filed for "Committing known and wilful violations of the Act to Prevent Pollution from Ships (APPS) and of the Port and Waterways Safety Act." The companies in question are Empire Bulkers and Joanna Maritime, which are related to Greece-based entities. The companies pled guilty and were fined $1 million each and sentenced to 4 years' probation, subject to the terms of a government-approved compliance plan.
The case was filed after a US Coast Guard inspection of the 33,717 dwt bulker JOANNA. The charges were that firstly, the Pollution Prevention Equipment onboard had been tampered with to misrepresent the contents of the bilgewater being discharged overboard. Secondly, records of these discharges were falsified in the "Oil Record Book" presented to the U.S. Coast Guard. And thirdly, disabling the pressure relief valves on the fuel oil heaters, which posed an explosion hazard.
The Chief Engineer, Warlito Tan Jr. Of the Philippines, was indicted on four felony counts of violation of the Ports and Waterways Safety Act, the Act to Prevent Pollution from Ships, Obstruction of Justice, and Obstructing a Coast Guard investigation. Tan testified in his defense and explained that he never made any inaccurate entries in the log book and he believed the pollution prevention equipment was operating properly. The Jury returned a unanimous decision finding Tan Not Guilty on all charges.
shippingposition
Kindly like us on Facebook/twitter