If we search the meaning of the term "bill", it is defined as a printed or written statement of the cost for the goods or services delivered or delivered. The term "lade" means to put the cargo onto a ship or other form of goods carrier.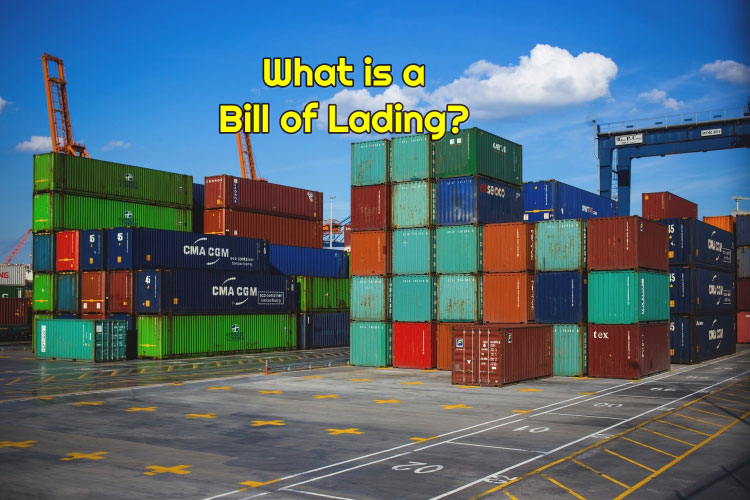 Land, ocean and air transport are the modes that use lading bills. Like the inland bills of lading for goods transported via roadways or railways, a bill of lading in shipping records the traded goods received on board. It is a document that establishes an agreement between a shipper and a transportation company for the transportation of goods. The Transportation Company (carrier) issues these records to the shipper.
There are usually two types of bill of lading, the House Bill of Lading and the Master Bill of Lading. An ocean bill of lading indicates a particular carrier through which the goods have been placed to their final destination and the conditions for transporting the shipment to its final destination.
While many confuse the bill of lading with Proof of Delivery, the former is a contract between the owner of goods and freight carrier, while the latter is proof that the goods have reached their destination.
Frequently Asked Questions About Bill Of Lading
What is the purpose of a bill of lading?
A bill of lading is a contract issued by a transportation company to a shipper that gives out the quantity and types and specifies the destination of goods being shipped. It is also a receipt of shipment and prevents the goods from being robbed while transported.
Who is responsible for the bill of lading?
It is a legal document issued by a carrier to a shipper. It must be signed by an authorised representative from the carrier, shipper, and receiver.
Why is it called a bill of lading?
The term 'lading' means loading and is derived from the old English word hladan. Lading refers to loading cargo onboard a vessel.
What is the main purpose of a master bill of lading/MBL?
MBL is issued by a carrier and represents the legal contract for the carriage of goods from one destination to another. Once the carrier receives the goods, it would issue the document to the party that booked the freight, the freight forwarder or shipper.
When was the bill of lading invented?
According to Researchers and Historians, the earliest bills of lading date back to Spain in 1544. Before the commencement of air travel, sellers would send cargo to distant buyers via waterways.
shippingposition
Kindly like us on Facebook/twitter