Save Nigeria Freight Forwarders Importers and Exporter Coalition (SNFFIEC) has honoured the Federal Inland Revenue Service Apapa, for its various efforts at improving the process of tax administration and timely issuance of tax clearance (where there are no outstanding issues) and other related operations in the maritime industry.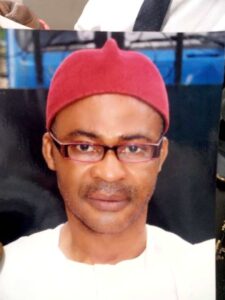 The National Coordinator, SNFFIEC, Chief Osita Chukwu, who led the group to present the Gold Award of Excellence to the agency said that the FIRS Apapa office was selected following a thorough screening of the best six performing agencies in the sector.
He added that FIRS emerged winner after a careful selection process having observed the operations of the Service in the sector over a period of time.
Chukwu noted that the open door policy of the Service and the extreme loyalty of the staff are some of the key indicators that made the office stand out, among other criteria.
He urged the Service to continue in it's excellent performance, while stating that the performance of the staff could fetch them higher appointments in the future, if they do not relent in their efficient and timely service delivery.
Receiving the award, the Tax Controller, Apapa MSTO Mr. Pukat Shehu thanked the association for deeming it fit to award the Service for it's good work, while stating that the Service will not rest on its oars but said the award would spur it to do more.
Speaking further, Pukat stated that the cooperation and resolute determination of the hardworking members of staff of the office are the reason for these outstanding achievements over the years.
"On behalf of FIRS Apapa MSTO we are happy to receive this honour and award, which will spur us to do more. To whom much is given, much is expected, the award is a call to do more hence we won't rest on our oars. This award is one of it's kind, as we have received series of commendations from the Executive Chairman and Management of the Service. Just as reiterated every player is very important and critical on the field, we see ourselves as a family and formidable team, so I dedicate this award to God Almighty and the hardworking staff for for this great feat and pray that this will spur us to do more" he said.
Reacting to questions regarding the perception of an average player in the sector to payment of taxes, The Controller informed that though some of the companies and agencies are up and doing, he however said there are still rooms for improvement, this is even as he acknowledged and commended those who pay their taxes without enforcement.
According to him, "Different people have different perceptions and attitudes towards tax payment. There are some that are ready and willing to pay as and when due without anyone asking them, nevertheless, there are those you need to pursue to make payment.
Kindly like us on Facebook