Oluyinka Onigbinde
The Coordinator 100% Compliance team of the National Association of Government Approved Freight Forwarders (NAGAFF) Alhaji, Ibrahim Tanko, has alleged that some persons are deliberately frustrating the use of scanners at the ports.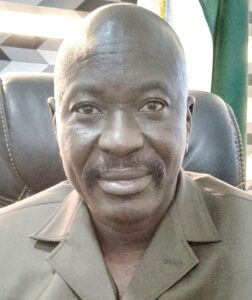 Tanko in a chat with our correspondent on Wednesday, lamented how long it will take the Nigeria Customs Service (NCS) to start making use of the scanners, this is even as he alleged that some people are working assiduously to ensure that the scanners do not work.
He called on the government to focus attention on the use of scanners at the port, pointing out that it will reduce influx of contraband drugs into the country
He noted that the use of scanners will makes job easier for the freight forwarders, Customs and the NDLEA during examination.
He said, "Why is it that some people are not happy with the scanning machine, and they working hard to ensure to that it doesn't work.
"It will be easier for freight forwarders, the customs officers including NDLEA to carry out our jobs, but it seems some group of people are deliberately frustrating the use of scanners.
"How long will they train those who will handle it, if there are scanners, importation of hard drugs will reduce.
"When Cotecna was handling the scanners we were doing well, before the former Customs CG Abdullahi Dikko said Customs can be in charge", he said.
Kindly like us on Facebook