The Standards Organisation of Nigeria (SON) has charged manufacturers and dealers of aluminium products on strict adherence to global best practices on standardisation.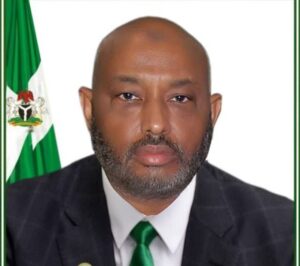 Malam Farouk Salim, Director General of SON, gave the advice at a sensitisation workshop on Tuesday in Awka.
The theme of the workshop was: "Importation, Sourcing of Materials and Production of Quality Aluminum Roofing Sheets" in Awka on Tuesday.
Salim, represented by South East Regional Coordinator, SON, Mrs Nwaoma Olujie, told aluminum manufacturers and corrugators that adherence to standards ensured consumers got value for their hard earned money.
He said the workshop was part of the organisation's efforts in promoting the economic well-being of industries and commercial activities in the state.
He reiterated that the general aim of the workshop was to promote industrial and economic development, by ensuring that made-in-Nigeria products were competitive globally.
Salim disclosed the organisation readiness to sign a Memorandum of Understanding with the state, to train and support the growth of Micro, Small and Medium Enterprises (MSMEs).
The director-general said the training would be in the areas of codes of practices, packaging, labelling and good manufacturing practices.
He added that the agency was also ready to train the state ministries and agencies in the ISO Management Systems Certification (MSC) and Occupational Health & Safety (OHS) standards.
These and other strategies, Salim said, would increase productivity in the state and reduce unemployment which was causing restiveness and insecurity in the region.
"Aluminium and allied products are vital equipment needed in the everyday life of the Nigerian consumers and such should be produced to give value for hard earned money spent on purchasing them.
"Small scale producers will be standardised and their products will be able to key into the Africa Continental Free Trade Area programme.
"This will be a boost to manufacturers and the economy of the state, making their products acceptable across our borders and overseas," he said.
In his welcome address, Mr Olanrewaju Onipede, State Coordinator, SON, said the forum was primarily designed to sensitise members on the need to ensure strict compliance to standard specifications.
Onipede added that anything outside the minimum standard guage approved for aluminum would not be tolerated.
"I, therefore, call on stakeholders of aluminium manufacturers and corrugators to make good use of the workshop to learn the positive ways of doing business in line with the standard international best practices," he said.
Kindly like us on Facebook