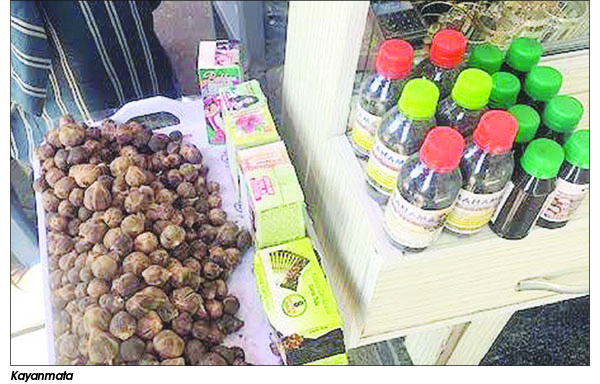 Health experts have described the trending addiction to aphrodisiacs by youths and some male adults for sexual potency as harmful and dangerous.
They noted that the conception among the users that taking certain substances would increase their vitality and sexual prowess was worrisome.
The experts, who include counsellors from Edo, Delta and Bayelsa states, noted that young men who use aphrodisiacs are ignorant of the health implications of their continued indulgence.
Highlighting the inherent dangers, they noted that aphrodisiac use seemed to have reached a fever pitch, with several incidents resulting in shocking fatalities.
They called for increased sensitisation on what not to take and how to manage some of the recommended medications to mitigate abuse.
An Asaba-based Nutritionist and Health Counsellor, Dr. Johnbull Ebube, said every drug, food or drink taken to activate sex hormones to function optimally has side effects.
According to him, when the human body is pushed above its average functional capacity by means of artificial inducement, there will always be a corresponding reaction that comes with it.
He said, "Let me explain here for better understanding that the human body is programmed to work accordingly. But when you now want to push it to work beyond its limit, you should know that there must be consequences.
"These consequences that I am talking about here are in the form of reactions to the inducement which you have given the body system. To some persons, it may come in the form of severe headache or general body weakness and to others, the reactions may come as dizziness or even brain damage."
The nutritionist further warned against dependence on sex stimulants, drinks and foods, noting that they have negative effects on the human mental capacity to respond optimally to sex.
"Sex enhancement reduces the man in you to enjoy long-term pleasure, live longer and be energetic as people grow old," he added.
Mr. Gabriel Illobaechine, a 28-year-old graduate, who said he was once a serial user of aphrodisiac substances, said he was so addicted to sex-enhancing drugs and had to seek for medical help and counselling when he started experiencing regular uneasiness.
He said "when I was in school, I used Viagra, a sex enhancement drug for motivation. But sometime last year, I started having acute weakness and went for medical advice and confided in a doctor who advised me to stop taking the drug and to start eating more fruits and vegetables."
The graduate said he started feeling better when he stopped taking sex-enhancing medications.
A Dietician at the University of Benin Teaching Hospital, Dr. Gbenga Oladipo, said young people do not need to take aphrodisiacs.
He noted that the situation where young people resort to hard drugs to boost their sexual performance was worrisome due to the associated adverse health implications.
According to him, aphrodisiacs are prepared from foods or drugs to arouse sexual desires, and for men with erectile dysfunction.
"But some people abuse these substances due to peer pressure or wrong information. It must be prescribed by a physician because of the side effects. Abuse of aphrodisiac drugs can cause liver and kidney problems," he added.
Similarly, the Project Manager of Indomitable Youth Organisation, Dr. Bright Oniovokukor, attributed the abuse of aphrodisiacs to ignorance.
He said "there is high level of ignorance among those using aphrodisiacs. They are not aware of the consequences. There is a need for enlightenment about the side effects."
A Yenagoa-based Nutritionist, Phil Ebiowei, blamed uncontrolled advertorials by companies and marketers of medications believed to enhance sexual potency on social media as being responsible for the abuse of aphrodisiacs.
"In a digital age where sponsored advertisements on wellness claim to enhance sex drive, it becomes difficult not to believe in these myriads of drugs," he added.
A Medical Practitioner and Deputy Director, Directorate of Investigation and Enforcement, National Agency for Food and Drug Administration and Control Mrs. Christiana Esenwah, also cautioned against the use of sex-enhancing drugs.
She said, "Although some of these orthodox sex-enhancing medications are duly registered by NAFDAC, they are to be taken only based on prescription and under the supervision of a qualified medical practitioner. These drugs are not to be abused or taken indiscriminately because of the serious harmful effects."
Follow us on Facebook/ twitter