Truck Transit Park Ltd, operators of the 'eto' electronic call up system have accused barge operators in the Nigerian maritime industry of operating below international standards.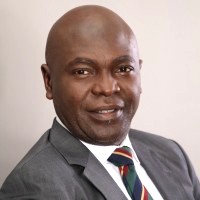 Speaking at a recent press briefing in Lagos last week, the Chief Operations Officer of the TTP, Mr Temidayo Adeboye said the poor standard was the main reason foreign vessels do not allow barges to berth alongside their ships to drop empty containers.
He consequently called on the Nigerian Ports Authourity (NPA) to be hard on barge operators for them to see the seriousness of bringing in world-class barges that the shipping lines would allow.
Adeboye disclosed that 60% of what is occupying the space at the quayside of the various terminals are empty containers and export containers waiting to be loaded on the ship.
He pointedly stated that the quality of the barges made it impossible for them to be allowed alongside foreign ships to offload empty containers.
He explained that: "The empty containers ought to be brought by barges which should anchor alongside the ship and offload directly into the ship. But here, we have a challenge, none of the barges in Nigeria meets international standards that would allow a ship to allow them berth alongside"
"There has to be a lot of investments that would go into that sector for us to achieve. If NPA starts driving it and people see the seriousness, they can now collate their funds and bring in world-class barges that the shipping lines would allow alongside and offload directly into them
"If we are able to do this, we would have solved a major problem at the port because, the traffic going to the port would be reduced, while the capacity of the port to receive more imports would be enhanced
"We are planning to work it out with NPA, such that empty containers would no longer have to return to the port by road"
"This is because 50% of the traffic entering the port is empty containers trying to enter the port." he said.
However, reacting to the allegation that their barges are sub-standard, a barge operator and President of National Association of Airfreight Forwarders and Cargo Consolidators (NAFFAC); Prince Adeyinka Bakare informed that international standard is not achieved in a day, while informing that the success story recorded by the TTP is as a result of the support of barge operations in the country.
He informed that barge operators on a daily basis are helping to take away about 400 trucks off the roads with the operation of barges in the country.
According to him, "when we are talking about inter modal transport, barging is part of it, rail is part of it, we came in very late because it is when there is a problem that we look for alternatives in Nigeria, it shouldn't be, naturally all these should be part of our transport system",
"In 2017 when barging started, it was like something that has never been heard of, I can tell you that the road that is free today is not because of TTP's effort alone, but because barges came in as well, and at least a barge will take 12 boxes out of the ports, which is like taking 12 trucks away from the road. So if the port is loading 40 barges in a day, you can imagine the number of trucks that barges have taken away from the road, so it means we are taking about 400 trucks away from the road on a daily basis", he stressed.
Continuing, he said: "So if he is talking about international standards, international standards are not attained in a day, so I give to the barge operators in Nigeria, because they have tried as much as possible".
"So what international standards are they talking about, the first international standard anyone can talk about is safety; as long as you are safety-conscious and put every safety apparatus in place, you have that standard, but if its acquiring more equipment, it is a gradual process, the fact that I agree that eto is working doesn't mean they have met international standards and whether you like it or not, there will always be a problem but you keep improving on them until you get to that standard" he stated.
Kindly like us on Facebook