The U.S. Department of State has announced new sanctions against eight maritime-related companies and 69 vessels linked to the Russian government.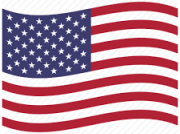 In a statement, the State Department said the new actions are meant to "degrade the Kremlin's ability to support Putin's unprovoked and unjustified war against Ukraine and fund its war of aggression."
"The [Government of the Russian Federation] leverages maritime shipping and other marine sector companies to advance its strategic aims, including by supporting the resupply of its troops and the continuation of its occupation of Crimea, and exploiting and exporting energy reserves," the State Department said in a statement announcing the sanctions.
The State Department has now added seven maritime shipping companies to the Department of the Treasury's List of Specially Designated Nationals and Blocked Persons, including the Russian Ministry of Defense's shipping company, Oboronlogistika OOO, "which has been involved in Russia's illegal seizure and occupation of Crimea since 2014," as well as private Russian maritime shipping companies "that transport weapons and other military equipment for the [Russian Federation]."
The State Department has also taken action against 69 vessels that the sanctioned companies have interests in, as well as one maritime engineering company, OOO Fertoing, which works with the Russian govenment and Russian state-owned entities.
"This action serves as a warning to private Russian companies that those who support Putin's war machine risk severe costs," the State Department said.
Kindly like us on Facebook