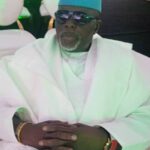 Alhaji Bode Oyedele (Director, Lekki Deep Seaport) 
The Lagos state government has envisaged this and have started upgrading the existing road from two lanes to four lanes with concrete. With the rate of work going on now, I think in the next three to four months, appreciable progress would have been made if not completed and that will ease the movement of containers in the port. The Lagos state government is planning the rail system and as a matter of fact they are bringing in the private investors also for it to be quickly done.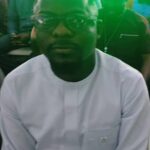 Riliwan Bello (AMATO Chairman)
The Lekki Deep sea port is a game-changer because of its popularity and its size as well it comes with some challenges especially from the truckers' angle, like the one we are facing in Apapa and Tin Can. The access road to the port is still under construction and the last time the governor was here, he left a standing order that the road should be completed before full operations starts. We know that this first quarter is for trial operation and we also suggested as truckers association that we would prefer if the state government can make the access road six lanes and dedicate one to trucks for easy evacuation of cargoes from the port.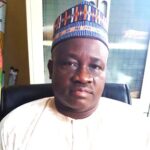 Aloga Ogbogo (NARTO Chieftain) 
For me, it is a good development because ordinarily, it will reduce the burden of cargoes from Apapa. We also hope that the factors that led to the crisis in Apapa in terms of traffic congestion will be addressed through the provision of necessary infrastructure. It is my expectation that a transit park should be put in place. Truck holding bays should be on ground to accommodate trucks. Again in the plan, there should be provision for the expansion of infrastructure to accommodate the cargo throughput. The problem we have in Apapa and Tin can is that the road that was constructed over 20 years ago are still the roads that are being used, despite an expansion in cargo throughput. It is my expectation that those factors should be taken into place in the course of planning.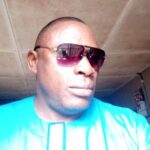 Taiwo Fatomilola (National PRO AREFFN)   
So far, I don't really see much challenges there except only Customs and their system. This is because the facilities that are put in place there is first class and one of the best in the world. With the facilities on ground, I don't see any delay in cargo clearance, but there will still be issues from Customs with their high tariff and Webb Fontaine network problems. These issues is nothing to write home about.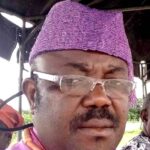 Chief Raymond Gold (National PRO, WABOTAN) 
As a stakeholder and union person, workers must be allowed to unionise. That is one of the major challenges I foresee. A lot of the issues coming up are things that in the nearest possible time they will fall in place. You cannot just come and alter the entire course of things that people are used to and not face challenges. Besides, there are laws and we also have to use the instrumentality of law to correct things that are not right. It is a new development and it will reduce the stress of the other existing ports. It will also improve the economy to a large extent. I see it as a very good development.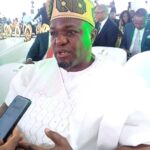 Rep. Adebayo Balogun (Ibeju Lekki Fed Constituency Lagos)
In fact my first motion in the House of Reps was for the construction of the coastal roads. This road used to be just one lane to and fro, but now it has been expanded to three lanes. The state government is already working on it and there will still be more because the management is also looking into it. It is not just for the road to be big, but to make sure we don't make the mistake of Apapa Port by ensuring that the necessary facilities are put on ground, such as truck parks where the trucks will be parked.
We must set aside land to ensure that some people invest in it and create parks for trucks. We don't want a situation where trucks will be parking along the roads. So these are the challenges we have in Apapa. Now that we're starting this anew, all these areas have actually been put into consideration. We also have the port terminals where cargoes can be moved to pending the time the owners will come and pick them. So that people will not be having so much traffic along its area.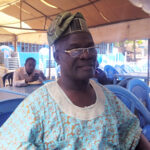 Chief Oluremi Ogungbemi (National President, AMATO) 
I must say the project is a welcome development, because it will help to create employment. What have been my fear is the road network to the facility. This is because about three months ago when we visited the place, we discovered that the road network to the facility was very poor but as at Monday when we visited the place for commissioning, we discovered that there are lots of improvement in the road construction going on there. I must confess that the road under construction is superb with concrete. I commend the efforts so far but however, it is not enough to rely only on that road. Alternative routes should be created so that it will not be only one road. Government should plan on how to create another road network entirely leading to other areas so that they don't rely only on that Lekki-Epe expressway.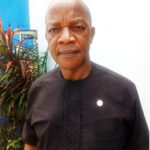 Simeon Nwonu (Deputy National President, NAGAFF)
The Lekki Deep Sea Port is a new development in the maritime industry in terms of the operational procedures. It is more or less a foreign seaport in the sense that the seaport is concessioned to a foreign company ab initio. What that means is that the operational cost in terms of import and export clearance of cargo and business will be high. However, the kind of corruption we witness in the existing ports may not be seen there; at least not up to the magnitude of what is in other ports. The challenge now is the issue of financial cost of doing business. Also, the transport modalities either intermodal or multimodal will pose some challenges because I am not sure now that the rail lines have been perfected there to do in and out-bound services. The haulage system may face some challenges too. But I am hopeful that Lekki Deep Port will be a model just like PTML/Grimaldi Terminal.