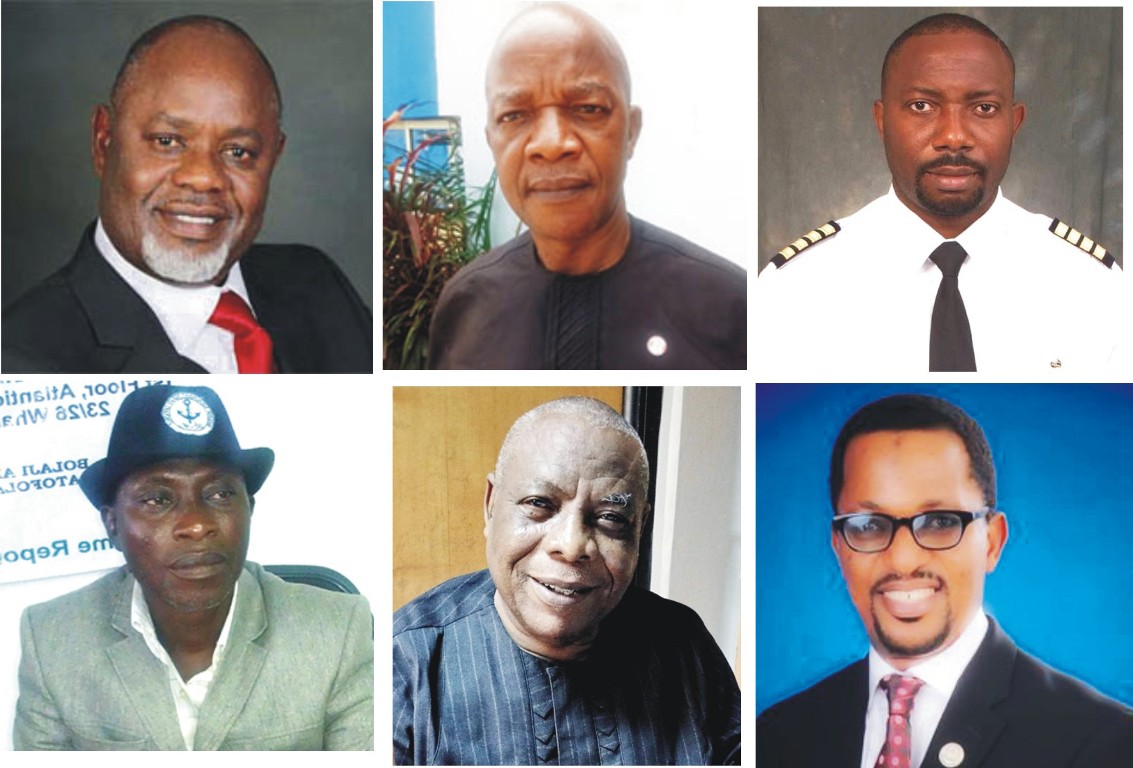 Engr Greg Ogbeifun (Ship Owner)
It is not a question of what Nigeria stands to gain, but also a question of what we want to contribute to the industry. Whether we like it or not Nigeria is a potential maritime nation. We are not yet there, but we deserve to be the superpower for maritime nations. That means we will deserve to have a voice in policy issues at the level of the IMO. Issues that will affect not only our country, but also our sub-regions. In a situation where issues are being discussed and policies are being enacted and we don't even have a voice, it is not good for the country. The summary of everything we should be looking at is to be relevant in policy making, able to table the issues of concern as they affect our region, and to be able to know the issues of the IMO as it relates to our regional security. It is extremely important that we keep trying and identify factors making us fail at every time and make efforts to keep closing the gaps until we become a body that will add value to whatever the council is doing.
Simeon Nwonu (National Vice President, NAGAFF)
One of the reasons for Nigeria's quest into the IMO is to gain international recognition in the maritime domain. Also, it becomes part of the decision-making organ of the IMO. Being at the helm of affairs means that you have to be part of the decision-making process that will benefit the country and impact the African sub-region. But in actual fact, is Nigeria qualified to be a leader in the IMO? In concrete terms, what do we have? Looking at our port operations, is there anything that can qualify Nigeria to contest for any seat at the IMO? We have nothing. We are just pursuing shadows, leaving the substance. We need to do the right thing first.
Captain Waredi Enuisuoh
In the face of the maritime challenges where we cannot but rely on the presence of foreign Navies and ships in our waters, my advice is that instead of wasting valuable time and resources that you could have used in technically fortifying your maritime domain, we should concentrate on cleaning up our house before joining those who make decisions for others.
Engr. Matthew Alalade (Former President, Merchant Navy)
Our preparation is very shoddy; it is not clear. I doubt our getting the IMO seat, because most of the infrastructures are not on ground. First, we need to consider the access roads to our ports. Also, the only one federal government-owned Maritime school has to be improved a lot. Although they are trying, they have to do a lot to achieve IMO's acceptance. It should be improved to be a global school and not Nigeria alone as obtainable in other countries. I doubt if we can clinch that seat because our preparation and lobbying are poor.
Rev. Jonathan Nicole (President SALS)
It takes a lot of ingredients to make a good pot of soup. Yes, we are already on top of the piracy, there are other issues I believe should be put in place. These issues can become endemic. Before we can call ourselves a maritime nation, all other things have to be put in place. We are to look into clearing of cargo and corruption. Doing business in Nigeria is like fighting for life. These issues should be properly handled by the government before we can say we are ready for elections into the IMO. These are the little ingredients missing in that pot of soup.
Segun Musa (Freight Forwarder)
Before now, we were there but unfortunately, we run our Maritime industry is such a way that we only look at revenue above adding value and meeting standards. Before other nations can vote for Nigeria, we need to put some necessary measures in place. If those measures are not in place, it is as good as going there to fail again. What we have to do is to meet all the guidelines that are expected of us as a country. The right thing needs to be done before we can return to that status quo otherwise I doubt if anyone will be willing to vote for us.
Kindly like us on Facebook