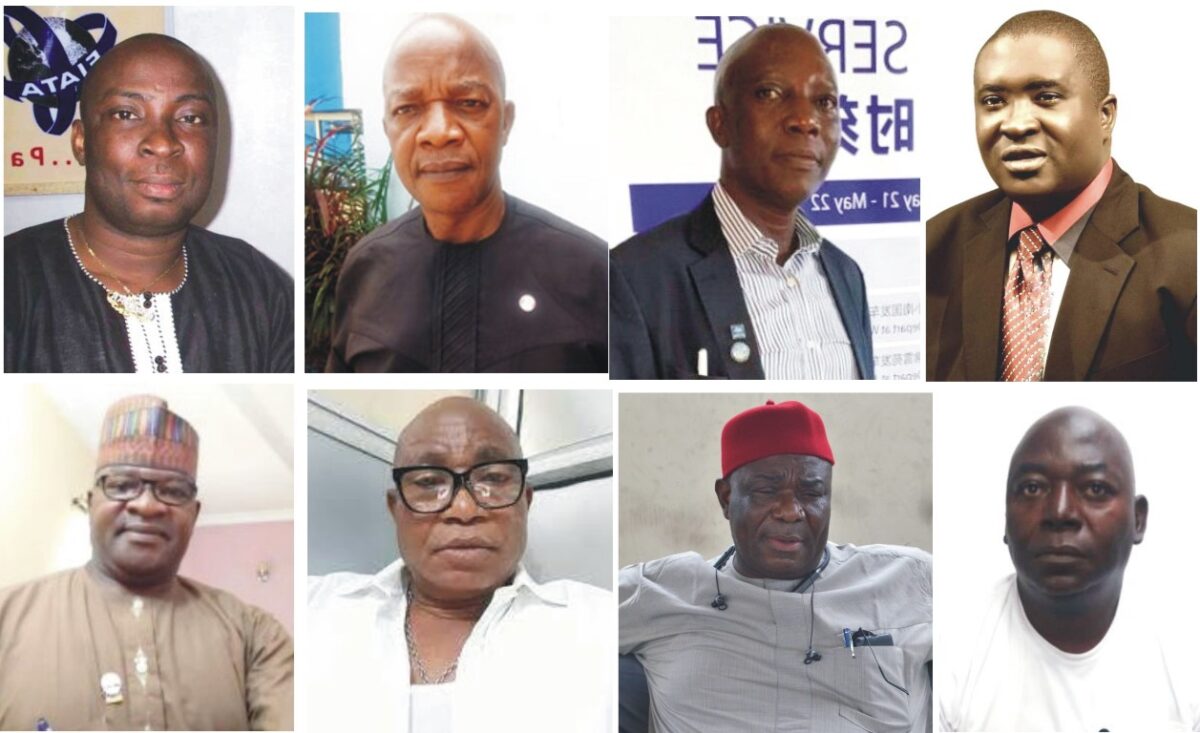 Dr. Kayode Farinto (Deputy National President, ANLCA)
For the very first time, we are all coming together as one body which is a welcome development. However, CRFFN which is supposed to be a regulator of freight forwarders needs to be up and doing. If they are up and doing, it solves the problems of all these associations.
Mr. Simeon Nwonu (Deputy National President Headquarters, NAGAFF)
The coming together of the two biggest associations is a welcome development. It has been the aspiration of genuine freight forwarders and Customs brokers in the industry. Over the years, people have been suffering in the industry as a result of the disunity between the two associations. Now that they have decided to come together, that is the best thing that can happen to this industry.
Mr. Babatunde Mukaila (National Secretary, ANLCA)
It is a new dawn for the two associations to come together and stronger. This collaboration has come to stay and it is for the benefit of all stakeholders in the maritime industry.
Francis Omotosho (Registrar, NAGAFF Academy)
Let me be sincere and open-minded to the entire industry. Over the years, the division amongst the associations and freight forwarders has been the major impediment of progress in freight forwarding in Nigeria. For us to have progress, there must be unity amongst freight forwarders and associations.
The essence of the CRFFN is to bring together all the freight forwarding associations and also regulate them. They already have a forum where all of them are put together, rub minds and speak with one voice in harmony. The coming together of ANLCA and NAGAFF is a miracle in disguise and it will bring very lasting and sustainable progress to the freight forwarding industry.
Alhaji Lameen Aliyu (Chairman, ANLCA Compliance Committee)
The Compliance teams of the two big associations are united and we work as one body. We have opened a common platform so we see all have access to what is going on and share reports between both parties. We are working together to achieve the same purpose and I believe with unity, we will be successful in enforcing total compliance at all the corridors of the port.
Fred Ajuzie (Western Zonal Coordinator, NAGAFF Compliance Committee)
Nobody can stop the marriage between NAGAFF and ANLCA together with other agencies. There are many people who have teamed up against this alliance; fighting against this unity, but this time around it would not work. The NAGAFF and ANLCA Compliance teams are trying to put heads together with other agencies to ensure that things work out properly in a very responsible manner.
Sir John Oforbike (ANLCA Chieftain)
The crisis in ANLCA has been a gain to NAGAFF. Tony Nwabunike has reduced ANLCA to an extension of NAGAFF where he noted that the founder of NAGAFF is an ally and he cannot do anything without consulting him. Now that two parties are fraternizing, we are not comfortable with that. We know his antecedent.
Adams Joshua (NAGAFF Compliance Committee Member)
When people are disunited and doing things their own way, there would be no meaningful progress. But when people come together with like minds to pursue a goal, they will effectively achieve such a goal. The strength of NAGAFF combined with that of ANLCA will take us to the height we desire in this industry. That is a welcome development.
Kindly like us on Facebook