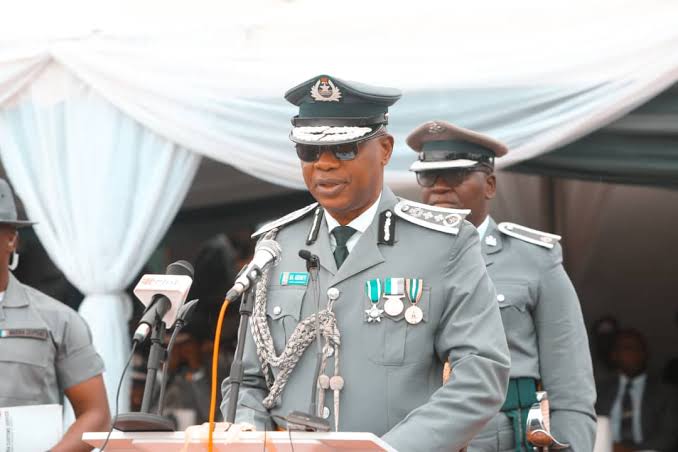 The Nigeria Customs Service (NCS) has explained the delay in the functioning of its e-auction portal, citing the imperative to bolster the platform's security measures against potential cyber threats.
In an exclusive chat with our correspondent recently, the Comptroller-General of the NCS; Adewale Adeniyi cited the need to fortify the system against potential security breaches. He explained that the e-auction system, which was designed to enhance transparency and efficiency in the disposal of seized goods, has faced challenges in the past due to unauthorized access by malicious entities.
"The e-auction is a very strong platform to implement. We had to take measures to strengthen that platform so that it will continue to have integrity source. We had some experiences in the past where some characters hacked into the system, and for us to prevent that from happening, we need a system that is very strong that can withstand those challenges posed by those who want to compromise the system. We are already working on that, and I believe that we would get it right as regards the e-auction," said the Customs CG.
Recall that the e-auction system was introduced to streamline the process of selling confiscated goods, reducing bureaucracy, and increasing transparency. However, checks by our correspondent revealed that the past instances of hacking have prompted the NCS to prioritize the enhancement of the platform's security features to ensure a robust defense against cyber threats.
The Customs CG also emphasized the importance of learning from past experiences, acknowledging that the integrity of the e-auction system must be safeguarded to maintain public trust. "We understand the significance of the e-auction platform, and we are committed to ensuring that it operates smoothly without any compromise to its integrity. The delay is a necessary step to fortify the system and protect it from potential threats," he added.
He further said the NCS is actively collaborating with technology experts and cybersecurity specialists to implement advanced security protocols that can thwart any attempt to compromise the e-auction platform. The CG expressed confidence that these measures would significantly enhance the system's resilience and make it impervious to future cyber-attacks.
He added that while the delay might inconvenience those eagerly anticipating the resumption of e-auctions, he assured the public that the temporary setback is in the interest of creating a more secure and reliable platform. He said the organization remains committed to fostering a transparent and accountable system that upholds the highest standards of integrity.