Shell Companies in Nigeria said it paid $1.886 billion ($1.9bn approximate) on royalty and taxes to the Nigerian government in the two years period of 2020 and 2021.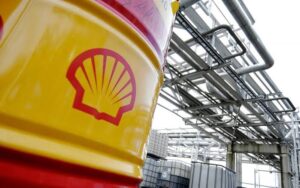 The oil giant also said it spent over $1.6 billion on contracts to indigenous firms in the country during the same period.
A 2021 briefing note from the company, which contained these figures showed that Shell paid $986 million in corporate taxes and royalties to the Nigerian Government in 2021 alone.
The breakdown as contained in the note obtained by our correspondent showed that Shell Petroleum Development Company (SPDC) paid $424 million while Shell Nigeria Exploration and Production Company (SNEPCo) remitted $562 million.
This is a significant increase compared with $900 million remitted in 2020.
Besides, the SPDC JV, SNEPCo and Shell Nigeria Gas (SNG) spent $33.82 million in direct social investment, compared with $49.4 million in 2020. The decline was attributed to significant contributions made to COVID-19-specific programmes supporting communities impacted by the onset of the pandemic in 2020.
According to the briefing note, the SPDC JV, in compliance with statutory requirements, paid $38.7 million in 2021 to the Niger Delta Development Commission (NDDC). However, SNEPCo and its co-ventures paid $23 million to the NDDC.
Shell Companies in Nigeria also directly employed 2,500 people (of whom 97% were Nigerian nationals) with more than 8,500 contractors supporting operations.
Country Chair of Shell Companies in Nigeria, Osagie Okunbor said Shell's relationship with Nigeria is strong.
Okunbor said: "Shell has announced its intention to review options for its onshore Nigeria portfolio but Shell's relationship with Nigeria remains strong.
"We may be changing the content of our portfolio but this is because we intend to focus future investment in Nigeria on deep-water exploration and production, and expanding our gas distribution network for domestic and international customers.
"In 2021, the Bonga field's oil mining lease (OML) 118 and its production sharing contract (PSC) were renewed for another 20 years. This lease underpins our deep-water operations. Its renewal opens up further opportunities for Shell in Nigeria.
"We also successfully launched the Shell Energy Nigeria business line to expand the gas distribution solutions being championed by SNG. I am confident that this move will extend the efforts of Shell in delivering gas for power and industrial use across the country.
"Once again, the highest concentration of direct social investment in 2021 within the Group was made in Nigeria. As a development partner with a strong belief in Nigeria, we will continue to support the country's aspirations towards achieving the UN's Sustainable Development Goals," he said.
Kindly like us on Facebook/twitter