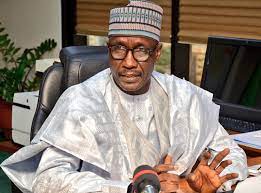 The Nigerian National Petroleum Company Limited (NNPCL) has disclosed a staggering 234 incidents of crude oil theft occurring between September 9 and 15.
This revelation came to light during the company's weekly broadcast, "Energy and You," which airs on the NTA Network.
During the program, the company elucidated not only the occurrence of these crude oil theft incidents but also provided insight into their specific nature and the locations where they were discovered.
As per the NNPCL's detailed report, a total of 234 incidents involving crude oil theft were documented during the period between September 9 and 15. These incidents encompassed various unlawful activities that posed significant threats to the integrity of the oil infrastructure.
Among the illicit activities reported were 54 instances of illegal connections, predominantly concealed underground and linked to major oil pipelines. Additionally, there were 78 cases of illegal refineries identified, pointing to the widespread nature of unauthorised refining operations.
Furthermore, the report highlighted 43 acts of pipeline vandalism, underscoring the deliberate destruction of critical oil conduits.
The theft and transportation of stolen crude involved the interception of 42 wooden boats. In a bid to combat these illicit practices, 9 vessels were apprehended for AIS (Automatic Identification System) infractions, aiming to curtail maritime involvement in these activities.
Moreover, the report indicated the discovery of 5 oil spills, emphasizing the environmental toll of such criminal operations.
Notably, the authorities made 3 vessel arrests in connection with these activities, further demonstrating the proactive response against this illicit trade.
The nefarious operations were identified across multiple locations, painting a concerning picture of the extent of this issue.
Some of the affected areas include Ohaji/Egbema in Imo state, Sambari and Egorobiri Creek in Port Harcourt, Iba, Emohua, Samkiri, Ahoada, Gokana, and Bolor in Rivers state.
The illegal activities extended to Obodo Omadino, Warri, Koko, and Mmiringi in Delta state, as well as Mmiringi in Bayelsa state and Ibeno in Akwa Ibom state.
These revelations underscore the critical need for comprehensive measures and collaborative efforts to combat such unlawful activities that jeopardize the nation's economic assets and environmental well-being.