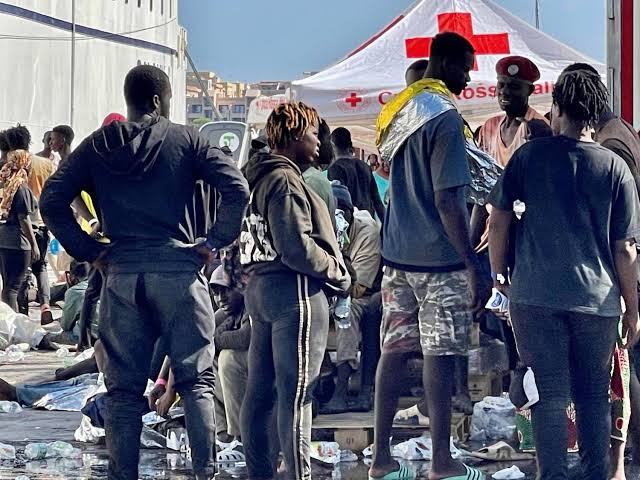 Three children and one woman died and 21 people were rescued after their migrant ship sank off the Tunisian city of Sfax, Faouzi Masmoudi, a judge in Sfax, told Reuters on Wednesday.
He said all the migrants were Tunisians.
Tunisia has become a major departure point for migrant boats heading across the Mediterranean Sea towards Italy.
But what could be responsible for the high frequency of migrant ship wrecks off the Tunisian shore?
On Aug. 9, 2023, 41 people were believed dead after a boat capsized off Tunisia, according to Italian state RAI television that cited four survivors who were rescued and brought to land on Wednesday.
According to RAI and ANSA news agency, the four were first rescued by the Maltese-flagged bulk carrier Rimona in the Straits of Sicily.
They were then transferred to the Italian coastguard, which brought them to the Sicilian island of Lampedusa.
In November 2022, four people drowned and two went missing after the inflatable boat they were on sank off the coast of Tunisia.
In January 2022, Defense Ministry spokesman Mohamed Zekri said navy divers rescued 21 people one night when seven others went missing. The boat was heading to Europe.
In May 2021, the Tunisian National guard spokesperson sreporte4d thta "the bodies of 21 migrants were been recovered after their small boat sank on July 4th, and 50 people were rescued."