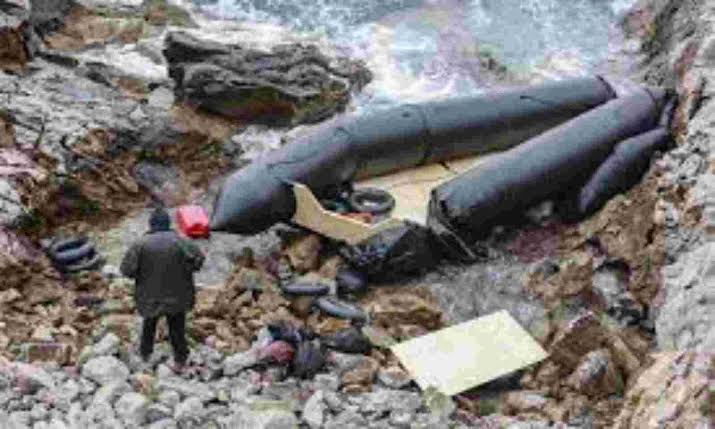 Five migrants died on Monday while trying to cross from Turkey to the Greek Islands of Lesbos and Samos in rubber boats, the Hellenic Broadcasting Corporation (ERT) reported.
This is according to the Greek coastguard.
According to the coastguard, a boat capsised off Lesbos on Monday morning and four people drowned, including a child. It said 18 people were rescued.
Off the island of Samos, the occupants of a rubber dinghy carrying 37 people had destroyed their boat, which then sank.
The coastguard was able to rescue 36 people, including a small child who was successfully resuscitated.
One woman, however, died.
Migrants or smugglers routinely cause their boats to sink, for example by cutting the tubes of an inflatable boat, to avoid being pushed back by the Greek coastguard into Turkish waters.
When a vessel is in distress, the coastguard is legally obliged to rescue the people onboard.
The procedure is very risky because not all migrants onboard can swim.
On Monday, in other boats, 80 people reached the Greek island of Lesvos, which is about 30 kilometres off the Turkish coast, a coastguard spokesman told ERT.