The Nigeria Extractive Industries Transparency Initiative (NEITI) has revealed that 77 oil and gas companies still owe the federation a whooping N2.6 trillion.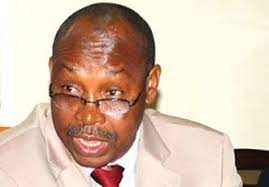 The Executive Secretary of NEITI, Dr Orji Ogbonnaya Orji, disclosed this during a media briefing on the status of EITI implementation in Nigeria and the agency's mid-year scorecard in the past seven months since he took over leadership of NEITI.
According to NEITI, the debt profile which stood at $6.48billion equivalent to N2.659 trillion as at December, 2019, arises from the non-remittance of petroleum profit tax, company income tax, education tax, value added tax, withholding tax, royalty and concession on rentals by the defaulting oil and gas companies.
A breakdown of the figures obtained by SlyeNews shows that a total of $143.99million is owed as petroleum profit taxes (PPT), $1.089billion as company income taxes (CIT) and $201.69Million as education tax. Others include $18.46million and £972,000 as Value Added Tax, $23.91million and £997,000 as Withholding Tax, $4.357billion as royalty oil, $292.44million as royalty gas, while $270.187million and $41.86million were unremitted gas flare penalties and concession rentals respectively.
Orji said a comparative analysis shows that the huge sum of N2.659trillion could have covered the entire capital budget of the federal government in 2020 or even used to service the federal government's debt of $2.68billion in 2020.
He explained that the disclosure is important and timely in view of the government's current search for revenues to address citizens' demand and provide infrastructure.
He added that the sum, which is even higher than the entire projected oil revenue for 2021, if recovered, could fund about 46% of Nigeria's 2021 budget deficit of N5.6trillion.
"This is why NEITI is set to work with the government to provide relevant information and data to support efforts at recovering this money," Orji stated.
Speaking further, he informed that a gap analysis conducted by the agency has revealed the need for an amendment of the NEITI Act of 2007 to reflect current realities in the EITI implementation process, as the existing Act makes it difficult for NEITI to respond to global issues due to the evolving nature of the EITI.
Chairman of the NEITI Board, Mr. Olusegun Adekunle stated that the Board is committed to push policy boundaries higher, sustain timely reporting, and ensure that systems and processes put in place in the sector works.
He also stressed that the board will use all within its disposal to track shortfalls reported in audit reports and ensure recovery as well as ensure that data generated by the agency are reliable for national planning.
He added that the existing partnership with the media and CSOs would be further strengthened under his watch to effectively undertake the task of ensuring prudent management of extractive resources.
Kindly like us on Facebook