The President of Africa Development Bank (AfDB); Dr Akinwumi Adesina has advised the Federal Government to concentrate on transforming the nation's seaports and clean up the various administrative bottlenecks.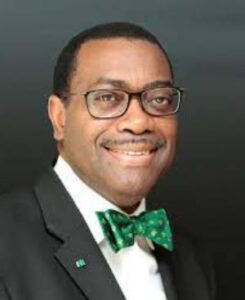 Adesina who spoke on Monday in Abuja at the Mid-Term Ministerial Performance Review Retreat, Adesina challenged Nigeria to rapidly modernize its seaports.
He argued that what Nigerian ports needed was transformation and not decongestion.
Explaining further at the event attended by President Muhammadu Buhari and other top government officials, Adesina said: "Your Excellency, we should not be decongesting the ports in Nigeria, we should be transforming the ports.
"This must start with cleaning up administrative bottlenecks, most of which are unnecessary with multiple government agencies at the ports, high transaction costs or even plain extortions from illegal taxes, which do not go into the coffers of the government.
"Nigeria should rapidly modernize and transform its ports. Ports are not there for revenue generation. They are for facilitating business and exports and stimulating industrial manufacturing, and competitiveness of local businesses and exports", Adesina added.
Declaring the event open, President Buhari explained that the Midterm Ministerial review is aimed that reviewing each minister's program, identifying key impediments to implantation and re-strategizing on how to accelerate delivery of results given the country's economic situation.
Buhari urged ministers to work closely with permanent secretaries to ensure accelerated and effective delivery of the programs and projects in their respective primary areas of focus.
Kindly like us on Facebook