African Export-Import Bank (Afreximbank) has provided a grant of $350,000 to Nigeria for the development of Inland Waterways along the Lower River Niger.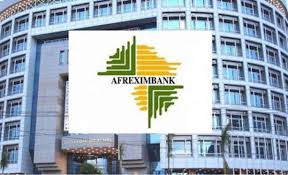 The bank said in a statement, that the fund was provided for the project in a deal with the Nigerian Export-Import Bank (NEXIM), the Federal Ministry of Transportation and the Nigerian Navy.
The project is expected to facilitate the movement of goods using navigable waterways in Nigeria to facilitate intra-African trade under the African Continental Free Trade Agreement (AfCFTA).
The launch of the navigational charts followed the Maritime Survey and Charting Project executed by the Sealink Consortium in collaboration with the Nigerian Navy, Nigeria Inland Waterways Authority (NIWA) and Neximbank which was financed through the grant from Afreximbank.
The Charting project was made possible by the grant from Afreximbank in recognition of the importance of inland waterways transportation and by extension, coastal waterways transportation, to its mandate of promoting Intra-African trade.
The Charting covered a distance of 456 km from Jamata, Lokoja to Burutu and has been approved by the International Centre for Electronic Navigational Charts; having met International Hydrographic Organization's standards.
Although some more work like dredging and removal of identified wrecks are still expected to be done on the channel, navigational activities can commence with the use of the Charts which Mariners can obtain from the International Centre for Electronic Navigational Charts either in hard copy or electronic form.
shippingposition
Kindly like us on Facebook/twitter