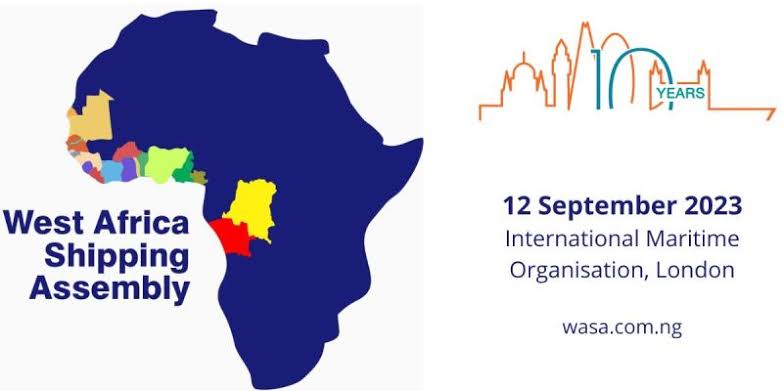 In the midst of the prestigious London International Shipping Week, all eyes will be on Nigeria as it takes the spotlight at the West Africa Shipping Assembly (WASA) on Tuesday, September 12, 2023.
The event, organized by the Nigerian maritime law firm; Akabogu Law, promises to shed light on the vast opportunities within the Nigerian and West African shipping markets from a pragmatic perspective.
Akabogu in a statement made available to our correspondent stated that WASA represents a vital component of a strategic initiative aimed at bolstering investments and operations in the West African shipping sector, aligning with the emergence of the Africa Continental Free Trade Area.
He stated that the assembly will serve as a unique platform to showcase Nigeria's maritime potential to a global audience, with the overarching goal of attracting investments and ensuring their sustainable management for mutual benefit.
According to him, Nigeria has recently heightened its focus on wealth creation through the maritime industry, evidenced by the establishment of a new Ministry of Marine and Blue Economy. WASA is poised to harness available resources and provide essential guidance for achieving mutually beneficial outcomes. Furthermore, it strategically positions Nigeria's maritime sector to capitalize on the significant market potential within the Gulf of Guinea, as well as the shipping lanes of West and Central Africa.
The event, scheduled to take place at the headquarters of the International Maritime Organization in London, will feature two pivotal plenary sessions covering a wide array of topics. These sessions will explore markets and opportunities, legal frameworks and regulatory compliance, risk profiles and challenges, investment and finance, shipping assets and infrastructure, maritime security and safety, all in the context of the Africa Continental Free Trade Area. Distinguished speakers from Africa, Europe, and the United Kingdom will lead these discussions, with participation anticipated from all major shipping sub-sectors.
As the West Africa Shipping Assembly unfolds, it is expected to not only elevate Nigeria's maritime prominence but also pave the way for collaborative ventures that will unlock the full potential of the West African shipping markets in the era of the Africa Continental Free Trade Area.