Oluyinka Onigbinde
Amidst allegations of fake Certificates of Competency (CoC) in circulation among seafarers in the country, the portal for the verification of the seafarers' certificates under the purview of the Nigerian Maritime Administration and Safety Agency (NIMASA) has broken down, this is even as seafarers have lamented that the portal no longer functions.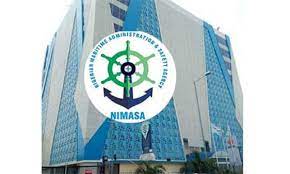 Scores of apprehensive seafarers who spoke to our correspondent lamented that the development has caused them untold hardship. They also cried out that, it is hampering the possibility of job placement on ships. They claimed that, since the portal stopped functioning, it has been impossible to verify their Certificates of Competence through the online portal created for that purpose.
Recall that the International Maritime Organisation (IMO) had raised alarm over the influx of fraudulent certificates in circulation. The IMO in 2011, had said there were 12,635 cases of certificate forgery.
Shipping Position Daily also recalled that The Director-General of NIMASA, Dr. Bashir Jamoh during a seafarer parley in 2020 had expressed shock over the influx of the fake CoCs, he had said then that about 475 fake CoC were in circulation among Nigerian seafarers, while stating that the agency was working to curtail the ugly trend.
Checks by our correspondent on the website last week indicated that the website no longer functions and as such leaving prospective employers of seafarers clueless over the genuineness of their certificates.
Reacting to the breakdown of the portal a former President of the Nigeria Merchant Navy Officers and Water Transport Senior Staff Association (NMNOWTSSA), Engr. Matthew Alalade , described the situation as ugly, while urging NIMASA to improve and brace up on how they project the image of the country, he noted that the verification portal should be active always.
According to him, "NIMASA should improve on the kind of image they project Nigeria to be, how can verification portal breakdown, they need to brace up and be active because when there are fake certificates among seafarers in the country, it does not help the country at all".
Also speaking Capt Tajudeen Alao a Master Mariner, informed that online verification of CoCs is an international requirement to curb the menace of fake certificates globally, he said Nigeria also have it, but said it might have a breakdown due to server failure
Giving an insight, he said: "The employer can not verify the certificates, also other countries it used to be physical they write a letter to verify because it was treated as a medical checkup and they write to you
"Even me as the owner of a certificate I cannot verify my certificate myself, but my employer can write to verify, but when it becomes an international requirement it is online because it is criminal to employ somebody with a fake certificate, so they now make it make it compulsory that all countries that issue certificate must have a portal where they can verify it online, we have it but if the server is down what can we do," he said.
The National President of Seafarers' Union, Comrade Bob Yousuo, also frowned at the increasing number of counterfeit certificates in possession of some officers aboard vessels, even as he advocated for the government to arrest ship owners who employ such calibre of employees without proper verification of their certificates.
Yousou also stated that the management of NIMASA has not done much to embark on ship-to-ship visitation in order to cross-check and verify the authenticity of seafarers' certificates.
He urged the management of NIMASA to put in place measures to investigate the issuance of certificates and nip such in the bud.
An official of NIMASA who spoke on condition of anonymity because he is not authorized to speak explained to our correspondent that, it was true that the CoC verification portal has been down for a while. He nevertheless explained that it would be up again soon. "It is really a very small issue, payment for the site is due, but it has not been paid. I know that efforts are in top gear to pay up and get the portal running again", he told our correspondent on Friday.
Kindly like us on Facebook