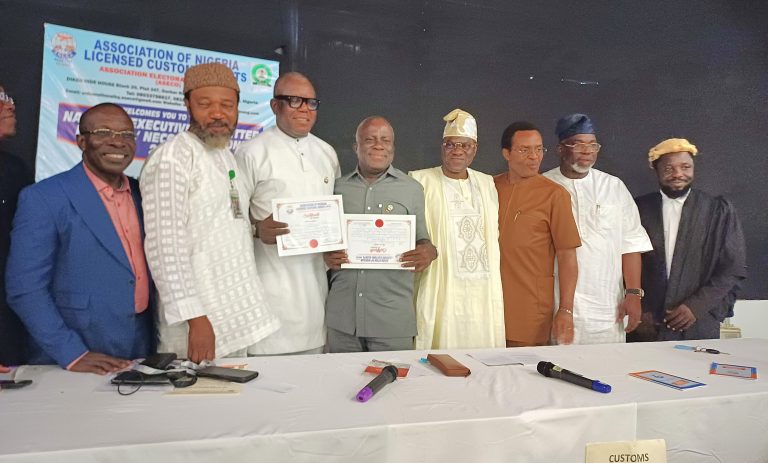 After a challenging and eventful journey, the Association of Nigeria Licensed Customs Agents (ANLCA) on Thursday  elected a former Deputy National President of the Association of Nigeria Licensed Customs Agents (ANLCA), Chief Emenike Nwokeoji, as the new National President of the association.
The election which held at Federal Palace hotel saw the winner of the National Presidential seat, Nwokoeji, secured a total of 33 of 66 votes cast and his opponent Kayode Farinto pull 23 votes
In addition to this, a former Chairman of the Tincan Island Port chapter, Prince Segun Oduntan, won the position of Deputy National President with 29 votes, defeating Chief Dennis Okwu, who scored 27 votes.
Mr. Olumide Fakanlu also emerged as the National Secretary of ANLCA with 29 votes, defeating Chief Lawrence Ubah and Chief Chuks Aaron Okolo, who received 22 and 5 votes respectively.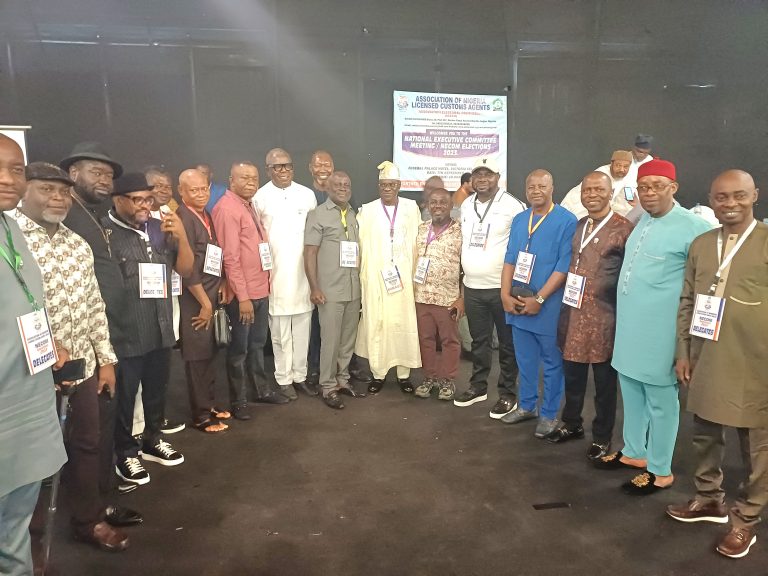 Nze Theodore Ejezie secured the position of Assistant National Secretary with 34 votes, defeating his closest rival, Mr. Alabi Olusegun.
The position of Financial Secretary was uncontested and will be filled through a by-election.
The outgoing National Financial Secretary, Hajia Bola Muse, received 28 votes, defeating her sole opponent, Alhaji Azeez Afolabi, who received 25 votes and became the National Treasurer. Mr. Emmanuel Onyeme was elected unopposed as the National Publicity Secretary.
Mr. Femi Anifowose won the position of Zonal Coordinator, Western Zone, with 21 votes, defetaing Mr. Soleji Goddy Sewa, who received 19 votes. Mr. Idowu Owoade emerged unopposed as the Zonal Secretary, Western Zone.
In the Eastern Zone, Mr. Joshua Ohuama and Mrs. Chinyere C. Okere were elected unopposed as Zonal Coordinator and Secretary, respectively, while Alhaji Lameen Aliyu became the Zonal Coordinator for the Northern zone without opposition.
Speaking after his election as National President, Chief Emenike Nwokeoji emphasized the importance of unity within the association, stating that the executive committee was composed of members from opposing factions also.
He also expressed his commitment to pursuing peace and restoring ANLCA to its former strength. Nwokeoji stressed that progress could only be achieved through unity and pledged positive changes for the association's future.