The National Executive Committee (NECOM) of Association of Nigerian Licensed Customs Agents (ANLCA) has lifted the suspension of some of its members.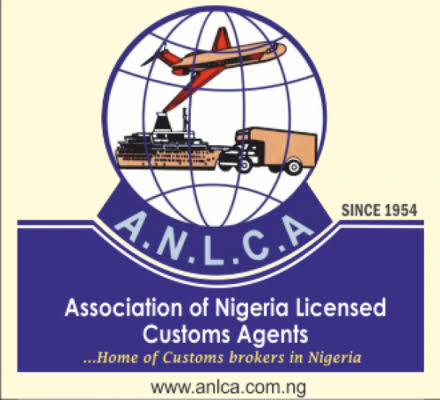 Its acting National President, Dr Kayode Farinto, who disclosed this in a statement in Lagos on Thursday, said that the association also recalled some of its members that were expelled.
Farinto said the members were punished due to previous offences amid conflicts in the association.
He also said the decision of the association to lift the suspension and recall of expelled members was in the spirit of the new ANLCA.
According to him, a letter from NECOM will be dispatched to them in the quickest possible time.
He also congratulated the newly inaugurated Board of Trustees (BOT) members and patron for the successful peace accord and swearing-in of leaders that would pilot the association for the next six years.
"We know this road was not easy, but we thank God it was a successful outing that has put an end to the five-year crises that has nearly grounded our dear association.
"We want to specially, thank and appreciate our latest patron, Mr Taiye Oyeniyi, who made the greatest sacrifice of stepping down as BoT member for us to move forward.
"Our special appreciation and gratitude also go to our newly Inaugurated BoT members namely, Alhaji Taiwo Mustapha, Mr Ozo Chukwura, Mr Ernest Elochukwu, Alhaji Dayo Azeez, Alhaji Shamsudeen Awopeju, Eniola Igbaruola, Kingsley Offor and Chief Dennis Okafor.
"For their sacrifices in giving way for peace to reign in ANLCA, we owe you all debt of gratitude and history will not forget you all for these humane gestures," he said.
Farinto also appreciated the roles of former president of ANLCA, Mr Olayiwola Shittu, the current president, Mr Tony Nwabunike, Mr Henry Njoku, ANLCA patron and vice chairman CRFFN, Mr Peter Obih.
Others he appreciated are patron of ANLCA, Amb. Damian Emeka Obianigwe and many others behind the peace process.
"We appreciate all our dear members, chief executive officers of respected companies in ANLCA.
"We want to salute your dexterity, perseverance and the hope you have in this NECOM, which led to this milestone peaceful resolution of this crises.
"Now that we are one big family, I plead with you all, let's bury the past and work for the future for us all to grow and achieve together," he said.
He also appreciated the minister of transportation for initiating the peace process and the Chairman of Council for the Regulation of Freight Forwarding in Nigeria, Alhaji Abubakar Tsanni, for his doggedness and determined leadership.
"Also, we commend the role the acting Registrar of the council have shown in making sure that peace in ANLCA is achieve," he said.
Farinto assured industry stakeholders that ANLCA was back on track to contribute as one indivisible to the growth and development of the industry, hence the need for cooperation and understanding.
shippingposition
Kindly like us on Facebook/twitter