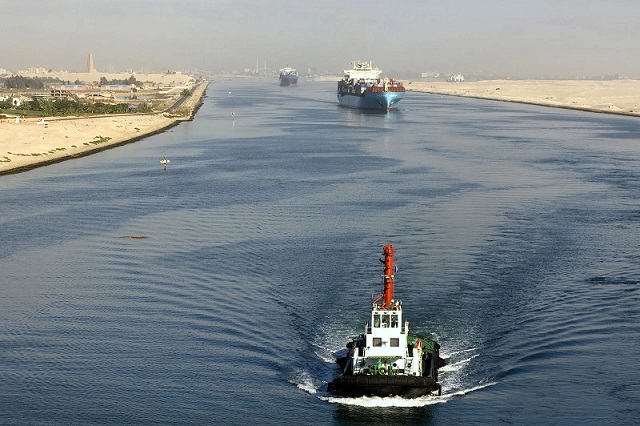 Tugboats are trying to refloat a large ship that has grounded in the Suez Canal, "leaving behind" at least four vessels, shipping agent Leth Agencies said early on Thursday.
Reuters identified the ship as the 190 metre (623 foot) Xin Hai Tong 23, a bulk carrier.
"M/V XIN HAI TONG 23 has grounded in the Suez Canal at KM 159/0400 hrs," Leth Agencies said in a tweet, adding it was "leaving behind 4 vessels from the early convoy in addition to the ordinary group which was planned to enter Suez Canal at about 0600 hrs."
The Bulk carrier ran aground at around 0100 UTC May 25 in Suez area, shortly after entering Suez Canal from Red sea, en route from Duba in Saudi Arabia, destination unknown.
Follow us on Facebook/ twitter