The African Association of Professional Freight Forwarders and Logistics of Nigeria (APFFLON) yesterday inaugurated three chapter branches of the association with the aim of fostering and protecting the welfare of its members in the chapters.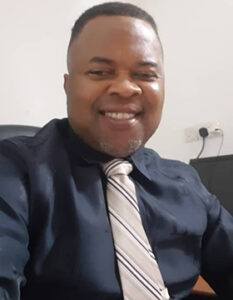 Speaking during the inauguration and swearing-in of some national executives at the APFFLON head office in Lagos, the President of the association, Otunba Frank Ogunojemite, emphasised that the welfare of freight forwarders is paramount, this is even as informed that the association has created enabling platforms for her members welfare, such as the Insurance, Cooperative and Thrift scheme which he said is the first of its kind among the other freight forwarding associations in the industry.
He noted that members of the association, now have access to free health scheme which has helped reduced the health challenges among freight forwarders in the industry
Enumerating some of the achievement of the APFFLON over the past few years, the President informed that the association has been a force to reckon with, adding that the association can now be referred to as a vanguard for freight forwarders in the country and beyond.
Among the achievement he listed is the fight against increment in haulage tariff at the airport by SACHOL Cargo Handling Service, which he noted was later reduced by the company, he also said the association kicked against increment in terminal charges by terminal operators among other achievements.
The three chapters inaugurated yesterday are Apapa, Tin Can and Ikorodu chapters
The Apapa chapter had Alhaji Ibrahim Hassan as the Chairman and Mr. Martins Adinmoye as the Vicer Chairman , with Mr Patrick Ozah as the General Secretary.
The Tin Can Chapter has Mr Godfrey Nwosu as the Chairman, Prince Ayeni Adekunle as the Vice and Rose Orumor as the Secretary.
The Ikorodu chapter has Alhaji Ismail Adeniyi as the Chairman, Chief Okey Nneke as the Vice Chairman among other executives.
The Murtala Muhammed Airport chapter ,also witnessed some restructuring with Mr. Ibeh Martin's as the Coordinator and Ganiyu Kolawole as the assistant coordinator.
The event also witnessed the swearing in of new national executives. Chief Bartholomew Onuoha was sworn in as the national Vice President, Barr. Adeniyi Adebowale as the National Secretary among others.
Kindly like us on Facebook