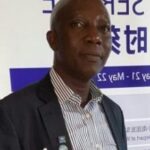 Babatunde Mukaila (National Secretary, ANLCA)
As much as the members of CRFFN are involved in power tussles, the present council is an improvement by way of adherence to the Act. They present little engagement of critical stakeholders, training programme at various tertiary institutions across the country and even the recent end of tenure intrigues of the Registrar is in compliance with the CRFFN Act.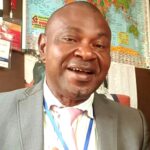 Stanley Ezenga (Former PRO, NAGAFF)
CRFFN as a regulator of freight forwarding in Nigeria has failed woefully. When we began to clamour for this regulatory body, we had something in mind and that was ensuring the profession was not an all-comers affair. Even as at that, they have not really achieved much in that regard. The Council introduced training and development but unfortunately it has not covered up to 15% of its members since it's almost seven years of inception. That is an abysmal failure as far as I am concerned. However, we hope that things will become better overtime.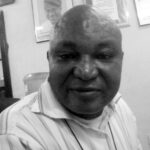 Festus Ukwu (National Secretary, NCMDLCA)
For now, I have not seen what CRFFN has done except for the collection of Practitioners Operating Fees (POF). Even the way the conduct their elections is not encouraging. I don't see much. Well, I can say the Education aspect which is been handled by a technocrat, Alban Igwe has been a very formidable one especially as regards the training of professionals. That is a very good achievement. Then in terms of regulation, the CRFFN is not following the Act that established it. The governing council is characterised with money bags who cannot marshall out a policy to make the industry better.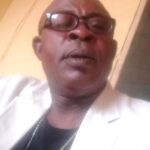 Rev. Alex Nwokedi (AREFFN Chairman, Committee of Customs)
The performance indicators of the Council has been a little bit slow in the entire process of their activities. They have not performed optimally. From my understanding of the regulatory responsibility. Most of the things they say in their outings is not what they are doing. Now that the Registrar said they now have money from the POF, then what is hindering them from implementing the training they promised and advocacy for freight forwarders? They Council should try as much as possible to implement their policies.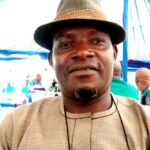 Clinton Okoro (APFFLON PRO, Tin Can Chapter)
The issue of CRFFN is such that one needs to sit on a roundtable to discuss it. This is because from 2012 when some of us registered with them, they have not been able to fulfil the promises they gave us. Although, I'm aware that there are some persons secretly enjoying those benefits. The only time we see them is when election is near and they ask people to come and renew their membership. They are supposed to be the regulator of freight forwarders, but unfortunately they are not meeting up to the standard as expected. Also, the politics is CRFFN is another issue. The politics there is just too much. What they are after is just getting money from the Federal Government, buying Hilux vehicles and making themselves rich. But the Council should make sure that they adequately educate freight forwarders in order to give them additional value for the profession.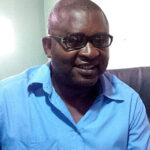 Pius Ujubonu (ANLCA Interim President)
The Council for the Regulation of Freight Forwarders in Nigeria exists only in paper and also for members of the National Association of Government Approved Freight Forwarders and a few associations that require them to have legitimacy. However, no impact of their activities have been felt in the freight forwarding industry, except for the extortion of Practitioner Operating Fees.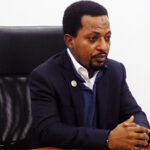 Dr. Segun Musa (Deputy National President, Air and Logistics, NAGAFF)
I am not satisfied with the performance of the current Council for the Regulation of Freight Forwarding in Nigeria. The performance of the Council has been very low. This is because the Council has not been able to meet up with its mandates and regulatory functions. There are a whole lot to be done as regards the professionalism of the freight forwarding industry through adequate education, training and retraining of all freight forwarders. The system needs to be critically addressed and we should be hopeful that things will better.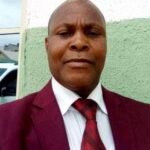 Humphrey Okwuosa (Apapa Chapter Secretary, NCMDLCA) 
In the Modus Operandi of the operations of the Council, their impact is not felt in the industry because they have never challenged any policy from Customs or Ministry of Finance regarding the maritime industry. All they are concerned with is collecting operational fees. Until the status quo is changed they would not be able to effectively carry out their regulatory functions. They ought to be a watchdog but for now, they don't do it.
shippingposition
Kindly like us on Facebook/twitter