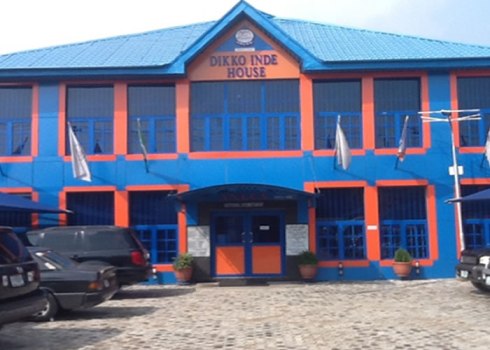 After the recent election of the National Executive Committee (NECOM) members in the Association of Nigerian Licensed Customs Agents (ANLCA), the association's Electoral Committee (ASECO) appears to be grappling with uncertainties regarding the expected election of members of the Board of Trustees (BoT) and chapter executives in two weeks.
This is even as ANLCA members are eager to understand the path the association will take in shaping its leadership structure.
But, in a chat with our correspondent recently, Chief Aloy Igwe, the Chairman of ASECO shed light on the prevailing ambiguity surrounding the BoT election and the potential course of action.
He mentioned that, presently, the ASECO has not reached a final decision on the election's modality, stating that this uncertainty extends to whether a completely new election will be conducted for all BoT members or if the election will focus on electing only one member to complement the existing board.
Recall that the Customs Consultative Council (CCC) had recommended a fresh election for all board members, emphasizing the need for a comprehensive renewal of the BoT. However, Chief Igwe emphasized that ANLCA is yet to determine this, whether to abide by the CCC arrangement or not. He noted that the priority is to allow the newly-elected NECOM members to acclimate to their roles before delving into discussions about the BoT election or that of the chapters.
According to him, "the new NECOM has not had the opportunity to settle into their roles fully. Let's provide them with the time they need to become acclimated. We will soon arrive at a decision regarding the BoT election. As of now, no specific date has been set for the BoT election. We are contemplating whether it will involve an entirely new election for all BoT members or simply the appointment of one additional member to join the board. The CCC has recommended a complete board election as per their suggestion, but we will make a decision on this matter in the near future," he said.
Expressing his view regarding the mode which the BoT election should follow, a one-time ASECO chairman, and the immediate past National Secretary and sole administrator of the association, Mr. Babatunde Mukaila stated that his own interpretation of the CCC recommendation is that a replacement should only be made for the ninth person and not all BoT members, except if there are cases where a board member does not have a valid license.
He said, "as far as I am concerned, part of the agreement is about the replacement of the 9th board member, and if there is any other board member that does not have a valid license, such can be replaced but not all. That's my interpretation of it, but having said that. I have seen another interpretation that is purely a fresh election for all board members, but to me, like I said, the interpretation that I do know is the replacement of the vacuum if any is established. But I believe when NECOM settles down, they will take the decision because it's the NECOM that can do that, so it will be too early to be jumping the gun now."
In a chat with our correspondent,  a member of the association who pleaded anonymity said, "Nobody is doing follow-up or asking questions to know where and when the board election will take place. Many of our members are in the dark; we need to know the mode this board election will follow. You know the cause of the crisis in ANLCA started with the board. We should be more concerned about that, but many of the members are not talking. ASECO's commitment to ensuring transparent effective leadership must be to the end,"