The Nigerian Maritime Law Association (NMLA) on Thursday disclosed plans to enhance the capacity of the federal high courts to tackle maritime related crimes.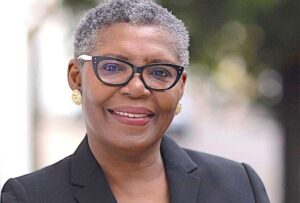 Mrs Funke Agbor, SAN, President, NMLA, made this known at the Bloomfield Law Practice event to honour past and present presidents of the association.
Agbor said the association would assist government in using the law, courts and dispute resolution rules to counter and combat maritime crimes confronting the country.
"Right now, we are in the middle to trying to enhance the capacity of the federal high courts to deal with some of these issues.
"We have gone out of our way to see that we work in partnership with the educational aspect of the judiciary, the National Judiciary Institute, to see whether we can bring our expertise as lawyers, our specialised knowledge of maritime law to support government," she said.
She said the most important thing was for the judges to understand the principles in order to take a well informed decision in maritime related crimes.
"As maritime lawyers, we know that maritime practice, international trade from which we derive maritime law is the cornerstone of any economy.
"We are blessed with a fantastic coastline in the country, so we have that added advantage of being a coastal country and we have enormous responsibilities as well as benefits.
"Our objectives as an association is to promote maritime law, the knowledge, development and also to have seminars as part of process to diseminate information about maritime law and practice," she said.
Agbor noted that the experience the country was having on the sea, piracy, armed robbery affect the coastal area, adding that all these things are coming from the land
She said that if the country do not resolve the problems of the land, they cannot resolve that on the sea.
Agbor said the objectives of the Nigerian Maritime Administration and Safety Agency deep blue project launched recently should be well harnessed.
Also speaking, NMLA past president, Mr Chidi Ilogu, pointed out that mobilisation of membership was the biggest challenge of his tenure.
According to to him, during that time, there was this motion that the maritime practice is a cult but he wants to change that notion to say that it is not a cult.
He noted that being member to the association was difficult then because the membership was very technical and called for specialised training, adding that a good number of people did not have that opportunity to go for the training.
"In the early mid 90's there was a need to get more people to get involved because business was expanding.
"It was difficult then but a few Nigerian universities are now providing opportunities for the younger ones to study in the country unlike in the past when we had to save to be able to study abroad.
"We need to encourage younger ones to get involved in the practice because I believe that in working together, it will make things better.
"We are building a good team and I believe that Agbor will take off from where we stopped," Ilogu said.
He pointed out that it was not necessarily to compete with NIMASA or Nigerian Shippers' Council but to add value to what they are doing or even to go deeper.
"We are not doing this to win cases but to get the judges grounded to understand the rudiments of what they are going to be doing in their day to day activities," he said.