Oluyinka Onigbinde
The Barge Operators Association of Nigeria (BOAN) has called on the Federal Government to commit 20% of its railway budget to the development of inland water transportation, particularly barge operation, in the country.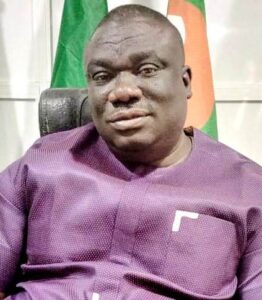 The President of BOAN, Bunmi Olumekun said that such financial commitment will help the government to tap the huge resources in barge operations which is said to be worth over $3 billion.
Olumekun stated this at a Roundtable Conference of the Maritime Reporters' Association of Nigeria (MARAN) at the secretariat of the association in Apapa, Lagos last Thursday.
He said "barge operation is a $3 billion investment added to the GDP. We have not tapped what we are supposed to get from the industry. Barging requires a lot of capital; we cannot do it alone. The government needs to come to our aid. We will appreciate it if the government can dedicate 20% of the railway funding to water transportation".
Olumekun also said the proposed Regional Maritime Bank is an advantage for barge operations. "The maritime bank is a welcome development. We can easily get a loan at one-digit interest."
The BOAN President said that port terminal operators and some foreigners, mostly Asians, are taking over their jobs, and called on the federal government and the National Assembly to legislate and domestic barge operation as strictly for Nigerians.
"Asians have bought over all the land along Agbara to Badagry waterways in Lagos for terminal purposes with interest-free loans. We don't want to be left behind. Bonded terminals were used and dumped by the government. Nobody is patronizing them.
"We need legislation to regulate barge operations to make barging a local content strictly for Nigerians. All our barges are locally-made in Lagos, Warri and Port Harcourt and a lot of companies are coming into barge construction. The industry must be protected to save over 5000 jobs in the industry.
"The National Assembly must also legislate that a certain percentage of cargo should be moved by water," Olumekun said, even as he called on state governments to also invest in water transportation.
Olumekun who commended the efforts of the Nigerian Ports Authority on the regulation of the barge business said that barge operators moved three million TEUs in and out of ports in Lagos in the last three years.
He equally described the Lekki Port as a messiah, saying it would "create a lot of business opportunities for my members". "We need to put a lot of things in place. What happened in Apapa should not happen at Lekki."
Also speaking at the conference, Prince Daniel Eze, the Public Relations Officer of BOAN, said that some terminal operators have begun to open barge operation departments. "We want a legislation that forbids foreigners and terminal operators from barging."
Kindly like us on Facebook/twitter