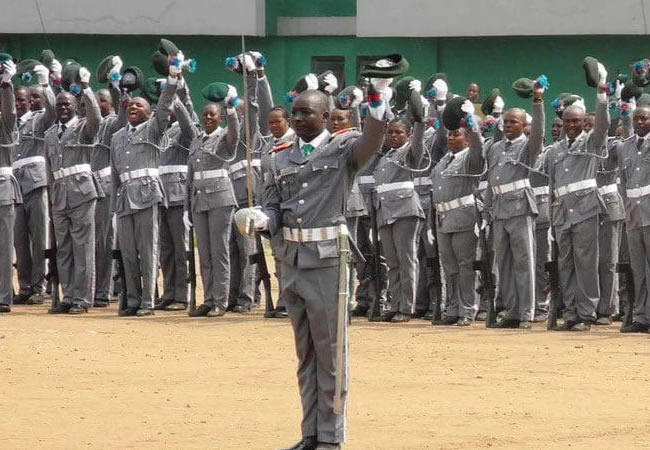 The Nigeria Customs Service (NCS) has thrashed reports of a new Customs and Excise Management Act (CEMA) being circulated in the media, after reports that the new law had been assented to by President Muhammadu Buhari.
The National Public Relations Officer of the service; Abdullahi Maiwada stated this in reaction to penalties and sanctions as stated in the new CEMA.
Our correspondent had asked him about penalties and sanctions for officers found culpable in the discharge of their duties in the newly-signed Act. In response, he stated that the Nigeria Customs Service is yet to communicate to the public about the implementation of the new CEMA, noting that there are processes involved before doing so.
According to him, he said: "I will like to state clearly that the issue of CEMA has not been communicated clearly, about the implementation, there are processes involved, so there is no official statement yet regarding CEMA from us
"If there's a need to comment on anything, I think you need to first get a statement about it from us. So, we have to hold on until we have a proper communication to say anything about it and I don't have the official statement to communicate anything now about the CEMA" he said.
Our correspondent gathered that although the service is yet to release a true clean copy of the new assented CEMA, snippets from it revealed penalties and sanctions for under-declaration, false declaration, and appointment of career officers as Customs CG as against appointment of non-career officers among others.
When contacted by our correspondent, presidents of some freight forwarding associations in the industry, said they were yet to see a copy of the new law and couldn't comment on it.
However, the National Secretary of the Association of Nigerian Licensed Customs Agents (ANLCA); Mr. Babatunde Mukaila said although the association is yet to receive a true clean copy, he however stated that some inputs from the association made it to the final draft which include renewal of Customs licenses every four years, appointment of career officers as Customs CG, and appointment of the Minister of Finance as Board Chairman of the NCS.
Follow us on Facebook/ twitter