The Abuja Chamber of Commerce and Industry (ACCI) has called for a National Policy on Inland Dry Port (IDP) to facilitate dry port operations, boost trade and economic growth.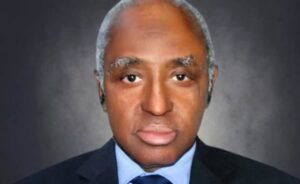 Dr Al-Mujtaba Abubakar, ACCI President made the call in Abuja at a Public Private Dialogue on Inland Dry Port Operations in Nigeria.
The dialogue, organised by ACCI in partnership with German Development Agency (GIZ) and the European Union (EU) is aimed at providing strong foundation for Nigeria's transport logistic sector.
Abubakar noted that economic development would be best escalated when multi-modal transportation model was the backbone of the economy.
In view of this, he said the chamber, in partnership with GIZ conducted a dry port study as a preparatory step to further work on the creation of National policy on dry port in Nigeria.
This study, using the Kaduna Inland Dry Port as a case study, provides a template for an overview of the dry port sub-sector in Nigeria and analyses the status quo of port system as well as capturing the aspirations of port users.
The ACCI chairman, however, noted that a validation workshop was also held in Kaduna where the draft report was assessed and critiqued by stakeholders.
He explained that the dialogue was a step forward to intimate the relevant government agencies of the outcome of the assessment and sensitise authorities on critical importance of the port as booster of hinterland economy.
The ACCI boss, while lauding the GIZ and EU for the facilitation of the study, expressed hope to proceed in partnership with them for the development of the proposed policy.
Ms Victoria Akai, ACCI Director-General, while noting that its relationship with GIZ started in 2018, said creating policy framework was a necessity as dry port has emerged as major focus along logistic change.
In a keynote address, the Executive Secretary, Nigeria Shippers Council (NSC), Emmanuel-Lyambee Jime, said one of the major policy initiatives of the council was the development of inland dry port.
Jime, represented by Mrs Rakiya Nuhu, Deputy Director, NSC Abuja Liaison officer, described Nigeria as a littoral state with territorial waters of 12NM, contiguous zone of 24NM, Exclusive Economic Zone of 200NM and 10,000KM Inland Water Ways.
These, he said indicated clearly the vast maritime environment the country was endowed with, adding that these areas contained mineral resources, including oil and gas deposits and installations.
Jime noted that about 90 per cent of the country's import and export trade by volume and value was carried by sea with the nation's ports handling about 196,969,200, metric tonnes of Cargo annually.
He said the purpose of IDP project, which began in 2006 with Federal Executive Council's approval for the development of the project across Nigeria's six geo-political zones, was to decongest seaports and bring services closer to importers and exporters.
He said the six approved IDPs were gazetted by the Federal Government in May 2007, adding that Ibadan Inland Dry Port was on the pipeline; currently at Negotiation Stage.
"Six IDP sites at Erunmu in Oyo, Isiala Ngwa in Abia, Heipang, Plateau, Zawachiki in Kano, Funtua in Katsina and Jauri in Maiduguri have been acquired and handed over to the concessionaires for commencement of construction.
"The Council is currently undertaking the Negotiation for the Ibadan Inland Dry Port — about 94 million dollars investment," he said.
"We are not unaware of operational challenges of the Kaduna IDP, which can be attested through the various initiatives aimed at solving these problems. Right now a sensitisation workshop is ongoing in Kaduna to enlighten stakeholders.
"NSC is also working on a bill on combined Bill of Lading, which would ensure that shipping companies issued a bill of lading that will cover land transport segment and other modes," he said.
Kindly like us on Facebook