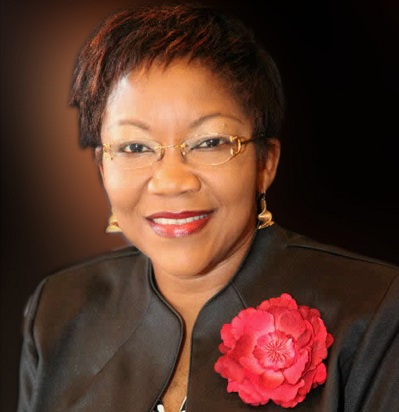 Mrs Mfon Usoro, the former Director-General of the Nigerian Maritime Administration and Safety Agency (NIMASA), has been re-elected to serve as the President of the Chartered Institute of Transport and Logistics (CILT).
In a press statement provided by the CILT Publicity Committee Chairman, Bashir Ambi-Mohammed, he informed that the election process that took place virtually, saw  Usoro emerged as  President and  continued leadership of the institute for an additional two-year term.
The newly elected executives of CILT include Barr. (Mrs.) Mfon Ekong Usoro as the National President, Dr. Aminu Yusuf Musa as the Deputy National President, and other Vice Presidents for various regions, namely Billy Edwin Filibus (North), Borlo Peter Barku (East), and Usoro Samuel Udo (West).
The team also includes Queen Ajayi as the Aviation Mode Representative, Ngozi Okoro Blessing as the Logistics Mode Representative, Salim Bello as the Maritime Mode Representative, Olawoye Mobolaji as the Pipeline Mode Representative, Sani Mathew Ibrahim as the Road Mode Representative, Dauda Akinola Olabayo as the Railway Mode Representative, and Juliana Obiageli Saka as the Female Representative.
In her remarks of appreciation, President Mfon Ekong Usoro emphasized the importance of unity and amicable relations among members, stating that the upcoming Annual General Meeting (AGM) should be a friendly gathering rather than a confrontational one.
She assured that the electoral process would continue to be improved, incorporating elements such as webinar manifesto evenings and closer scrutiny of the achievements of officers seeking re-election. President Usoro encouraged outgoing and incoming officials to commence the handover process and familiarization efforts promptly to ensure a smooth transition and effective governance.
Furthermore, she acknowledged the collective efforts of CILT members in embracing change and supporting the transition to online voting. This shift towards 100% electronic voting is seen as a significant milestone, aligning CILT with modern practices in professional associations.
Dr. Mfon Nsoro's re-election and the positive outlook on the institute's future highlight the commitment to advancing the field of transport and logistics in Nigeria. The new executive team is expected to continue their work in promoting excellence and collaboration within the industry.