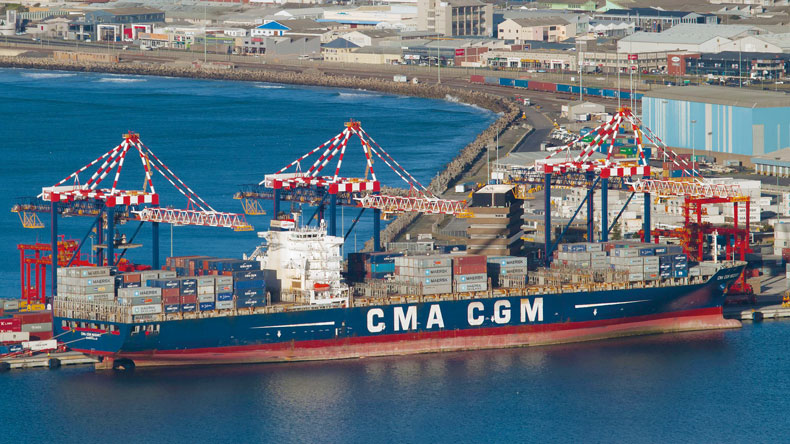 CMA CGM Group and the French multi-national Bolloré Group have begun exclusive talks for CMA CGM to potentially acquire the remaining portions of Bolloré's logistics operations after the company previously sold its African ports and logistics operations to MSC Group at the end of 2022. Bolloré reported that it has received an unsolicited indicative offer from CMA CGM that tentatively set the enterprise value of the organization at €5 billion (nearly $5.5 billion).
"The negotiations are in line with the CMA CGM Group's long-term strategy, based on the two pillars of shipping and logistics. The group's strategy is to offer end-to-end solutions in support of its customer's supply chain needs," the shipping company said in a brief statement. While cautioning that an agreement was not guaranteed at this time, CMA CGM said, "If a deal is reached, the acquisition would further strengthen the CMA CGM Group logistics activities."
Bloomberg News first reported two months ago that they believed CMA CGM was exploring an offer as the next step in the company's efforts to diversify its shipping operations with the growth of the logistics business. It had been rumored in 2021 that CMA CGM was one of the potential bidders for Bolloré African Logistics losing out to MSC. In addition to launching its CMA CGM air freight operation, in 2022 the company acquired terminals including two terminals in the Port of New York/New Jersey and Fenix Marine Services, which operates a terminal in Los Angeles.
Bolloré according to a report in the Financial Times is considering the sale of the logistics business due to increasing competition from others, primarily the major shipping companies, and the required future investments to grow the business. Maersk has been moving aggressively to acquire and integrate logistics operations as have both MSC and CMA CGM. The report indicates that approximately a third of Bolloré's revenues came from the logistics operation. Overall 2021's revenues were nearly €20 billion with €7 billion from Bolloré Logistics.
According to information posted on the company's website, Bolloré Logistics is one of the 10 leading worldwide groups in transport organization and logistics with operations reaching 111 countries. The global offering is built around a comprehensive and integrated strategy focusing on five service areas, which include multimodal transportation, customs and statutory compliance, logistics, global supply chain, and industrial projects. Customers range from multinational companies to small, independent imports and exporters.
Management of the French conglomerate previously had discussed their strategy to focus on their communications businesses including media and internet providers. The company also has interests in electricity storage and systems. The stock market responded positively to the news of a potential deal with CMA CGM sending Bolloré's share price up more than five percent in active trading.
The companies said that negotiations are proceeding with a confirmatory due diligence process. Bolloré has given CMA CGM an option with a tentative target date on or about May 8 for an offer. Bolloré said it would also be consulting groups representing the employees and noted that any transaction would be subject to regulatory approvals.
Follow us on Facebook/ twitter