The Hellenic Police had a proud moment last Thursday when they seized a massive shipment of cocaine at Port of Piraeus. Weighing 350kg, a total of 298 packets of cocaine were found hidden inside the legal consignment of sacks of coffee. It is said that the street value of seized drugs would be around 10 million euros.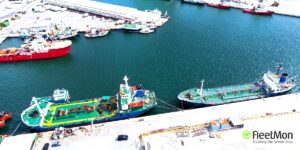 Sharing basic details of the operation, Hellenic Police said that they ran a large-scale search operation on containers originating from Latin American countries. Between 12 July to 19 July, police inspected more than 150 containers in Piraeus. This inspection was performed with close cooperation of the Drug Enforcement Administration office of the US Embassy and local port authorities. The Hellenic Police said that the purpose of the operation was to locate and seize drugs to prevent their diffusion into the European drug market.
The Drug Prosecution Sub-Directorate has taken up the preliminary investigation. The Directorate Criminological Investigations has also been summoned for conducting an investigation. The Greek law enforcement is now cooperating with authorities abroad for the identification and arrest of the smugglers.
Kindly like us on Facebook