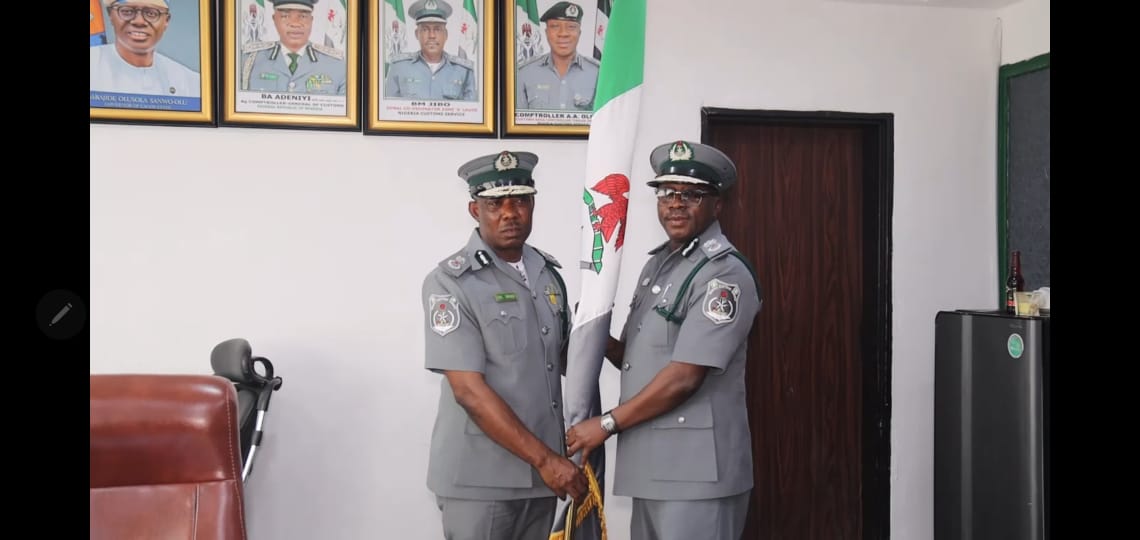 The new Customs Controller of Tin Can Island Port command, Comptroller Dera Nnadi has taken up his new role at the command with the goal of increasing the command's revenue collection from the current 52 percent to 100 percent by December 2023.
In his inaugural address during the handover ceremony that took place on Thursday and which was attended by stakeholders, Nnadi acknowledged the challenging task ahead, especially with the fluctuating exchange rate and only three months left in the year. He called for the support and collaboration of stakeholders to help the command achieve its annual revenue target of over N801 billion.
He emphasized the importance of the three key performance indicators for the Nigeria Customs Service: revenue, anti-smuggling, and trade facilitation. Nnadi stressed that these indicators remain crucial for measuring the agency's performance as it contributes to the nation's development.
Regarding security, Nnadi highlighted the role of the command in countering economic saboteurs and those who engage in illicit imports, which can contribute to the nation's insecurity.
He pledged to rebrand the command and asserted that his leadership would not tolerate undue interference in trade matters. He called for respect for Customs' mandate as a service and emphasized the need for equity in trade practices.
The new Customs Area Controller also expressed a commitment to an open-door policy for legitimate traders while vowing to crack down on fraudulent importers, illicit importation, and smuggling.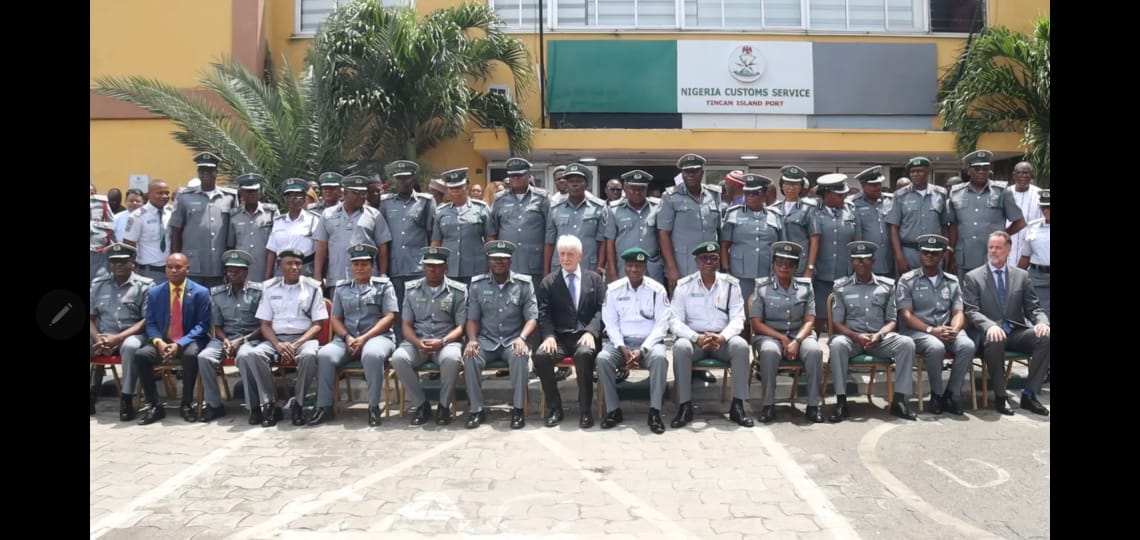 According to him, "for us as a command, it is a daunting task but it is surmountable. You are all aware that Nigeria Customs Service has three key performance indicators – revenue, anti-smuggling and trade facilitation. These three serve as yardsticks for measuring our performance.
These indicators will always remain relevant in our discussion until we attain full development as a nation".
"The command revenue target of over N801 billion currently stands at 52 percent with barely three months to the end of the year. It means that all of us here would be held responsible for collecting the balance of 48 percent, especially at a time when the floating exchange rate is affecting importers and indirectly affecting clearing agents.
"This is a big, but achievable task. "Similarly, our roles in securing the nation are vast ranging from intervention against economic saboteurs who disrupt and take advantage of the nation's trade policy" he said.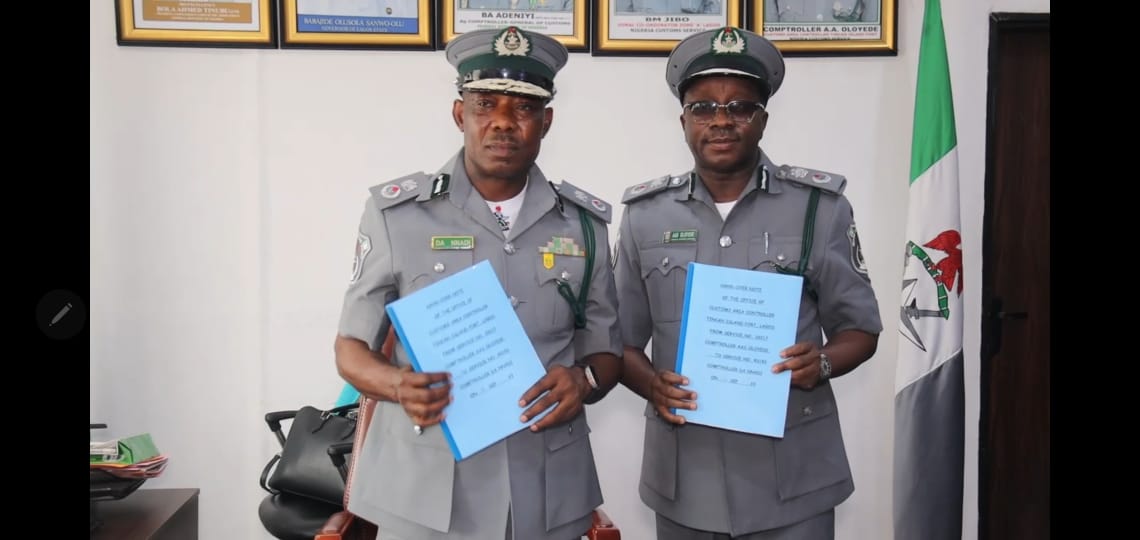 In his remarks, outgoing Comptroller Adekunle Oloyede urged officers and stakeholders to extend their support and collaboration to Comptroller Nnadi, describing him as a trade facilitator. He encouraged clearing agents to enhance their compliance levels and continue sharing intelligence to support the command's anti-smuggling efforts.
He said the transition marks a new chapter at the Tin Can Island port command, with a strong focus on revenue generation, security, and trade facilitation under the leadership of Comptroller Dera Nnadi.