The President General of Maritime Workers Union of Nigeria (MWUN); Comrade Adewale Adeyanju has lampooned the President of the Council of Maritime Truck Unions and Associations (COMTUA); Mr Yinka Aroyewun for the recent statement against the union.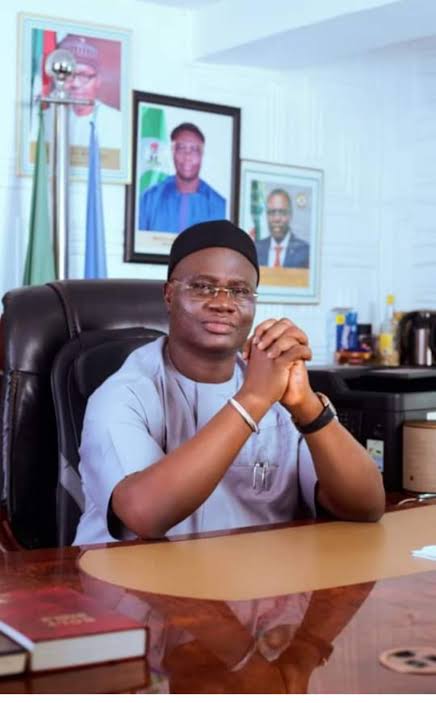 Shipping Position Daily recalls that the President of COMTUA had accused the MWUN of mounting 20 illegal extortion points between Coconut Bus stop and Tin Can Island Port gate.
But, speaking to our correspondent in Lagos last week, Comrade Adeyanju knocked the COMTUA President, even as he called him an attention-seeker and a pathological liar.
On the allegation that the union has extortion points on Tin Can port road, the MWUN President General told our correspondent that, the union has no business being on the road and that even though it has a haulage business, its members or  unit or branch executives  have never been on the road.
He explained that the union's haulage business is handled by one of its highly trained and respected union officials; Com. Taofeek Shorinola.  "Our haulage business does not take us out of our jurisdiction, we have no business with the roads. The Maritime Workers Union of Nigeria is a disciplined union, we are guided by our modus operandi, which does not include being on the road or operating outside of the ports", he said.
Putting a hole in the COMTUA President's allegation that the MWUN has 20 illegal extortion points between Coconut Bus stop and Tin Can Island Port gate, Comrade Adeyanju said, "From here (MWUN Secretariat), to Trinity bus stop, there is traffic gridlock everywhere, so where is the checkpoint for extortion".
He said the COMTUA President is just seeking attention, "his stock in trade is blackmail and petition-writing, a situation which has exposed him severally".
Going down memory lane, Adeyanju recalled that, the President of COMTUA; Aroyewun was not there when the group was formed.  COMTUA was formed after the activities of the Federal Government Task Force, he recalled.
"It was formed by National Association of Road Transport Owners (NARTO), Maritime Workers Union of Nigeria, National Union of Road Transport Union, and a few others. Yinka Aroyewun was not there, he came after we had formed an organogram. When he came to join us, we made him the Organizing Secretary; that was all. He was brought in after the body had been formed and structures already put in place", he told our correspondent.
Comrade Adeyanju explained that the MWUN started becoming uncomfortable with COMTUA, after Aroyewun started acting funny. He added that the union pulled out after COMTUA took NPA to court.
"He was asking for 10 percent of proceeds from the NPA electronic call up system, popularly called eto, when he did not get any attention, to took NPA to court. At this point, the MWUN had to pull out", Comrade Adeyanju stated further.
"He is only blackmailing the union because we pulled out of COMTUA. There is no way that I am going to drag the union to be ticketing on the road. The roads have RTEAN and NURTW. I am in the port, I collaborate with NARTO".
"The MWUN is fully-involved in trucking and that is why we have a haulage department in the union, we can not do anything illegal, and we confine ourselves within the port, and not outside", he added.
A copy of letter of withdrawal of membership of the MWUN from COMTUA , which was sighted by our correspondent indicated that the union actually disengaged from COMTUA on June 28, 2021.
shippingposition
Kindly like us on Facebook/twitter