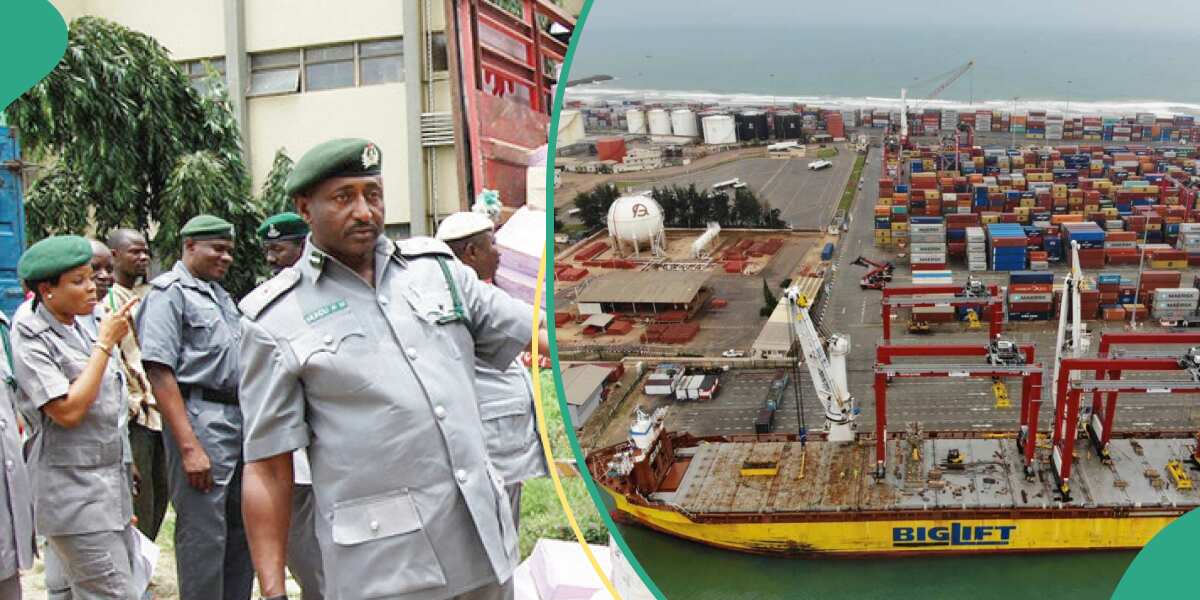 In the wake of the recent announcement by the Nigerian government to permit Nigerian importers to legally clear their goods from the ports in Cotonou in Benin Republic, clearing agents and importers have expressed divergent opinions about the initiative and its potential implications for trade and the nation's economy in general.
Recall that the acting Comptroller-General of the Nigeria Customs Service, Adewale Adeniyi, had last week announced that Nigerian importers would soon be able to clear their goods from the ports in Cotonou, Benin Republic.
He disclosed this in Abuja at the end of a two-day working visit by the Director-General and senior officials of the Customs Service of Benin Republic.
Customs personnel from both countries entered into various agreements during the two-day meeting in order to boost trade relations between Nigeria and Benin Republic, as well as curb smuggling.
While responding to a question at the event, Adewale had said:  "We are building confidence in the system offered by the Republic of Benin, our importers are using their ports and vice-versa. If there are people in Benin Republic who want to use our ports, we try to build trust in our systems.
And by virtue of this agreement, what it means is that Nigerian importers willing to use the ports in Cotonou can have their goods cleared in those ports, because there would be an opportunity for them to pay duties on goods that are liable for payment of duties.
"We can account for the duties on those goods in the ports of arrival. So they will now be free to enter Nigeria", he said.
However, expressing his view on this development, the immediate past sole administrator of the Association of Nigerian Licensed Customs Agents (ANLCA); Babatunde Mukaila described the development as a "win-win" for both countries. He emphasized the importance of the trade facilitation agreement, which focuses on absolute prohibitions of trans-border vehicle clearances and not transit trade on general goods.
He pointed out the negative impact of smuggling on clearing agents who often lose their licenses due to illicit activities by car dealers and their collaborators. Mukaila anticipated that this agreement would not only increase revenue collection for Nigeria, but also safeguard ANLCA members who are customs license owners, from revenue sabotage.
On his part, Dr. Segun Musa; the Deputy National President, Air and Logistics, National Association of Government Approved Freight Forwarders (NAGAFF) offered a historical perspective.
He said: "This is the essence of the multilateral agreement on Common external tariffs which Nigeria customs refused to honour years back, and there is nothing special about it except that the customs want to score a cheap mark here."
He highlighted that the negotiations to revive working relationships between the two countries were driven by Benin Republic's insistence on honouring this agreement, making further cooperation essential.
On his part, a clearing agent; Mr Pius Ujubuonu expressed skepticism about the plan to clear cargoes from Cotonou port. He raised questions about the logistics and cooperation between the Nigeria and Beninese Customs authorities.
Ujubuonu questioned whether Nigeria Customs would collaborate with Benin Customs to prevent the entry of contraband and how sincere the two countries would be in implementing such an agreement.
He pointed out that both Benin Republic and Nigeria are interested in revenue, but Cotonou may stand to gain more from various ancillary costs.
Speaking also, Mr Val Iwuchukwu; another customs agent provided a comprehensive analysis of the potential advantages of the plan. He noted that Benin Republic considers it an aberration for foreigners to engage in clearing goods within their territory, making this agreement significant.
Iwuchukwu explained that goods bound for Nigeria would be cleared in Benin Republic, similar to the process at Nigerian seaports. He highlighted the potential to curb smuggling since Nigerians would be involved in the entire clearance process. However, he cautioned that the success of this initiative depends on the level of cooperation from Benin authorities.