The Nigerian Shippers' Council (NSC) says it is concerned with the cost implications that will arise from adopting new technologies for greener shipping.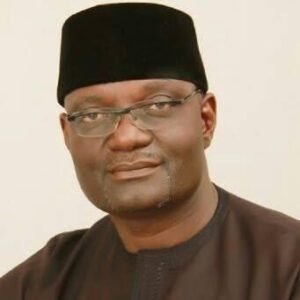 Its Executive Secretary, Mr Emmanuel Jime, made this known on the sideline of the International Maritime Organisation (IMO) 2022 World Maritime Day held in Lagos.
According to Jime, there is an advantage to move consistently in demands to climate change and also accepting its embedded cost factor.
"As a regulator, when this cost comes, there will be a sharing formula.
"This will make it proportionate, so that both the shipping companies and indeed the shippers are in the position to share the cost implication that will arise of the transition.
"Shippers' council's responsibility is to ensure they mitigate the cost in a way that it's not the shipping community that is made to bear the effect of the cost that will come with the adoption of the new technologies," he said.
Regarding the adoption of the new technologies, Jime said that "Nigerian shipping will take things one-step at a time".
According to him, once the shipping companies and shippers understand the need for adoption, all of them in the industry will move in one direction.
He said that this would allow them to be able to achieve the goal.
Jime said that they also understand that the whole world was moving in one direction and in response to issue of climate change.
He, therefore, emphasised the need for innovative and creative processes in responding to emerging development.
The executive secretary said that the IMO was given some deadlines and caps, while also asked to quikly adopt the technology.
He added that every country would actually respond in line with its capacity, but saying that "ultimately, the whole world needs to move in one direction.
"We will move in a particular direction that will become productive and useful because of immediate constraints.
"What one needs to do is to innovate and then move piecemeal and constructively engage in the system in a way that it will allow one become part of the world community.
"Obviously, there is no way Nigeria will be left behind. We are definitely going to work and ensure that policies are put in place that will enable and ensure that Nigerian shipping community is also responding as it should," he said.
Kindly like us on Facebook/twitter