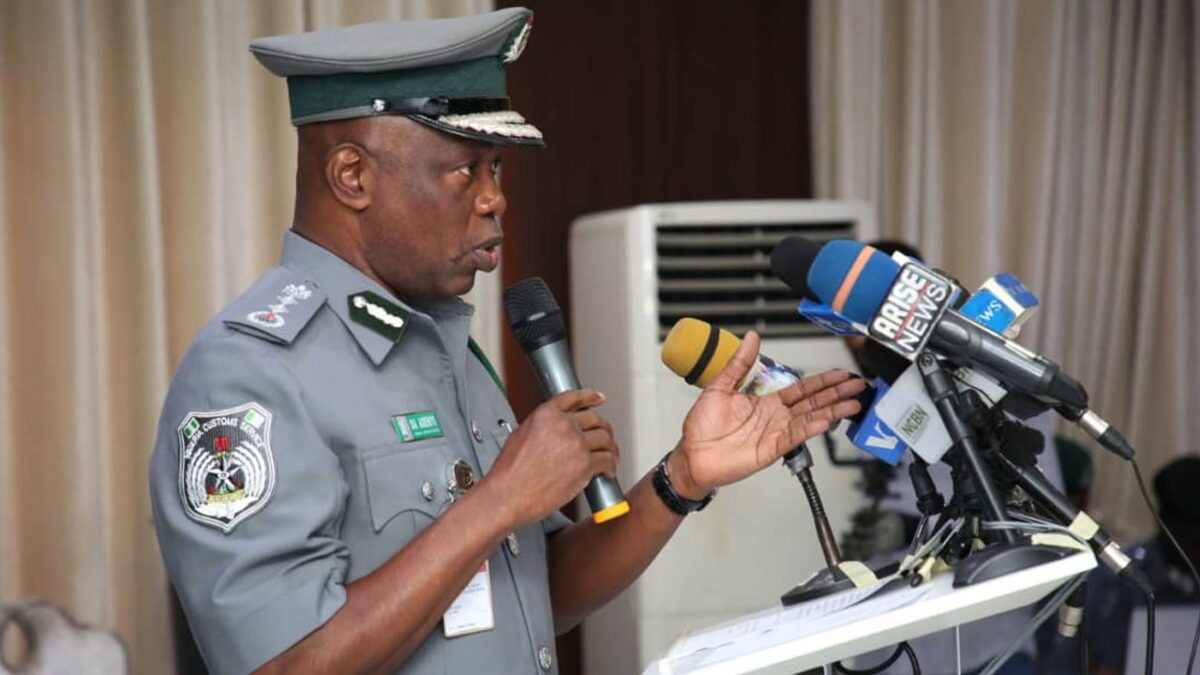 The Acting Comptroller-General of the Nigeria Customs Service (NCS), Adewale Adeniyi, has reiterated commitment to reposition the Service for better service delivery.
He stated this at the ground breaking ceremony of the NCS Zone "B" headquarter in Mando, kaduna.
Adeniyi said the project was designed to provide its  personnel requisite comfort and convenient accommodation to enable them to perform effectively.
"The structure will provide office and residential areas, recreation facilities,  places of worship and facilities for regimentation infrastructure for all officers.
"The intention is to provide comfortable accommodation space for Federal Operations Unit,  warehouse, office complex, armory, mechanical workshop and effective infrastructure support for the side," he said.
Adeniyi said that he initiated viable programmes aimed at reposition the customs for better service delivery and boost Federal Government's revenue base by consolidating on the feat achieved by his predecessor.
This, he said, could be achieved through collaboration with stakeholders towards bringing innovative solutions to drive its operations.
The ACG laying foundation stone for construction of NSC Zone "B" headquarter, Mando in Kaduna.
"To do this successfully, we need strong and efficient infrastructure support to drive the process.
"Custom operation is very strategic to national development, to discharge its duties effectively there is the need for good infrastructure vision to translate to reality".
Adeniyi said that the management of the Service accorded priority to the improvement of personnel welfare as well as ensure propmt payment of entitlements and allowances.
The Customs boss further revealed that the Service surpassed its projected revenue targets for the first and second quarter of 2023.
We are optimistic in the month ahead, we are going to consolidate on this  and whatever gap recorded in the first two quarters, we going to narrow it, and we will be able to meet the target before the end of the year," he said.
While pledging support to the contractors, Adeniyi urged them to ensure quality work and completion of the project on time.