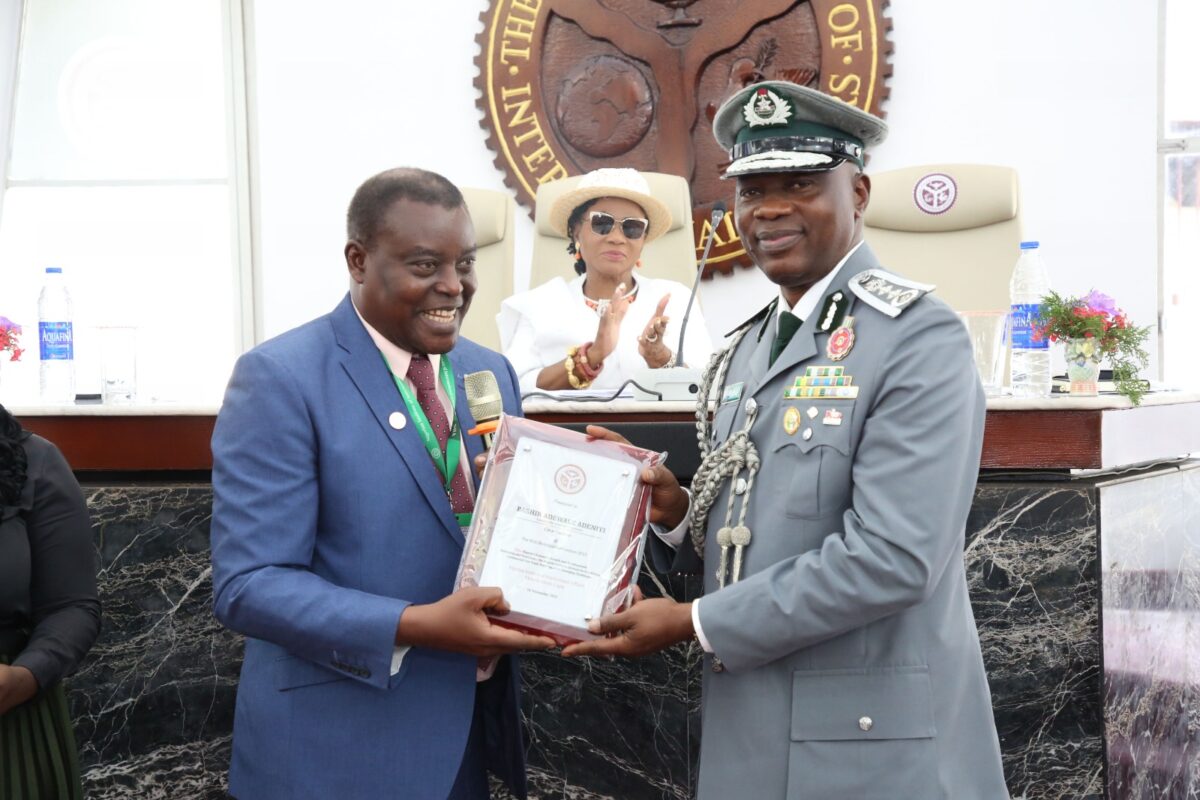 By Oluyinka Onigbinde 
The Comptroller General of the Nigeria Customs Service, Bashir Adewale Adeniyi has emphasized the transformative journey of the Nigeria Customs Service (NCS), aligning its operations with the goals of the Africa Continental Free Trade Area (AfCFTA).
The evolution according to him includes a shift towards paperless processes, emphasis on trade facilitation, strengthening capabilities for Rules of Origin (ROO), implementing Advance Ruling, Authorised Economic Operators (AEO), and fostering collaboration with the business community.
Speaking during his role as a distinguished Lecturer at the Nigerian Institute of International Affairs (NIIA) in Lagos on Thursday, the CGC Adeniyi delivered a lecture titled, "Nigeria's Economic Growth and Development: Reforming and Positioning the Customs Service for the African Continental Free Trade and Other Emerging Challenges."
While underscoring the NCS's primary responsibility of revenue generation, CGC Adeniyi emphasized the evolving landscape's demand for equal attention to trade facilitation. He highlighted the need for a nuanced approach that balances revenue targets with fostering sustainable economic development, particularly for small and medium-scale entrepreneurs.
Addressing the challenges arising from inadequate communication channels, CGC Adeniyi stressed the importance of putting Africans at the center of Customs Operations. He proposed establishing regular consultation platforms to ensure transparent communication channels, inviting constructive feedback from stakeholders. This proactive engagement strategy aims to break down historical barriers and make customs operations efficient and reflective of the diverse African business community's needs.
In recognition of his contributions, Adeniyi was later conferred with the Fellowship of the Nigerian Institute of International Affairs by the Director-General of the Institute, Professor Eghosa Osaghae.