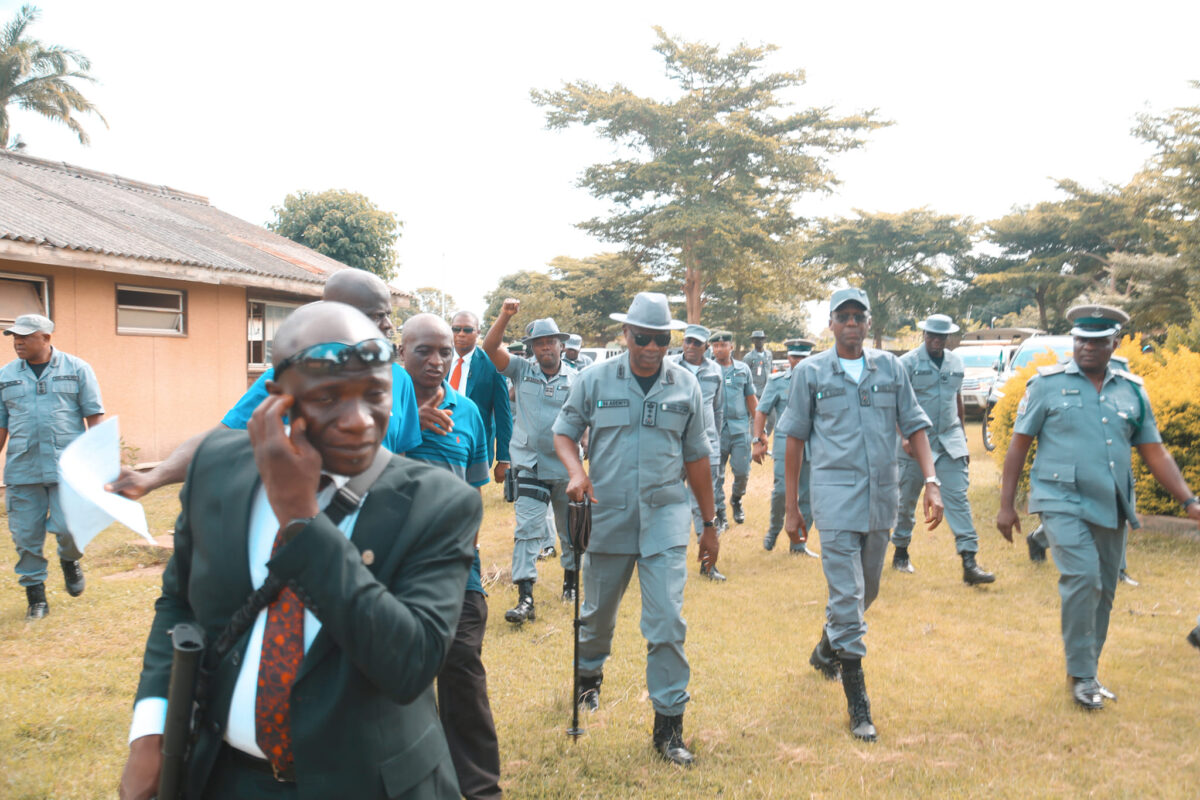 The Ag. Comptroller-General of Customs; Adewale Adeniyi, has assured that the Customs Primary School, Barnawa in Kaduna state would be renovated and upgraded. He visited the school as part of his tour of the Kaduna Area Command.
Speaking to the school's assistant headmaster, Adeshina Fatai, the CG of Customs vowed to address both the short, medium and long-term needs of the school to create a conducive atmosphere for teaching and learning.
According to him, the Nigeria Customs Service, under his leadership, is not viewing the problem at a superficial level and that "we'll do the best we can to raise the spirit of this school to educate the wards of the residents properly. We have enough to chew to ensure that we renovate the school because we all love our children to have a better knowledge."
Meanwhile, to deepen community understanding and appreciation of Customs operations and their impact on fortifying the country through curbing the menace of smuggling as well as revenue generation, the Acting Comptroller-General also met with representatives of business stakeholders in Kaduna.
Addressing stakeholders at Kaduna Area Command, the Customs boss stated that: "The Nigeria Customs Service will continue to appreciate your harmonious alliance, which, in return, will redound to your partnership and compliance to Customs rules."
"I want to appreciate you for the service that you have rendered in Kaduna and to the entire structure of the Nigeria Customs Service", he told the stakeholders.
He assured them that the Service would soon reward them, emphasizing that without stakeholders, the Nigeria Customs Service wouldn't have existed. "We respect and take you all with high esteem as our partners", he stated.
The Customs Boss, who assured them that the Nigeria Customs Service will always grant them listening ears, also said President Bola Ahmad Tinubu's administration is ready to boost their businesses. He said, "President Bola Ahmad Tinubu's government is a pro-business administration."
The Ag. CGC expressed the need to progress across the Service formations, a strategy aimed at strengthening relationships with stakeholders as a proactive measure to tackle the smuggling of prohibited items into Nigeria.
Corroborating to the CGC's speech, the Zonal Coordinator for Zone 'B' Assistant Comptroller General, Obi Ekwaelo, congratulated the Ag. CGC on his 'well-deserved appointment' by President Ahmad Bola Tinubu, saying that "the appointment has come at a time the Service is poised to transforming itself into the leading organ of revenue generation, trade facilitation and suppression of economic subversive activities."
The ACG said, "Zone B, Sir, as you are aware, covers the largest enforcement area of the country with a landmass of 214,395 square kilometres, a border of 1,495km with Niger Republic while its border with Benin Republic spans 809km."