The Nigeria Customs Service (NCS), the Federal Operations Unit, Zone A, Ikeja, said it intercepted eight trailer loads of foreign parboiled rice and others worth N1.76 billion in September.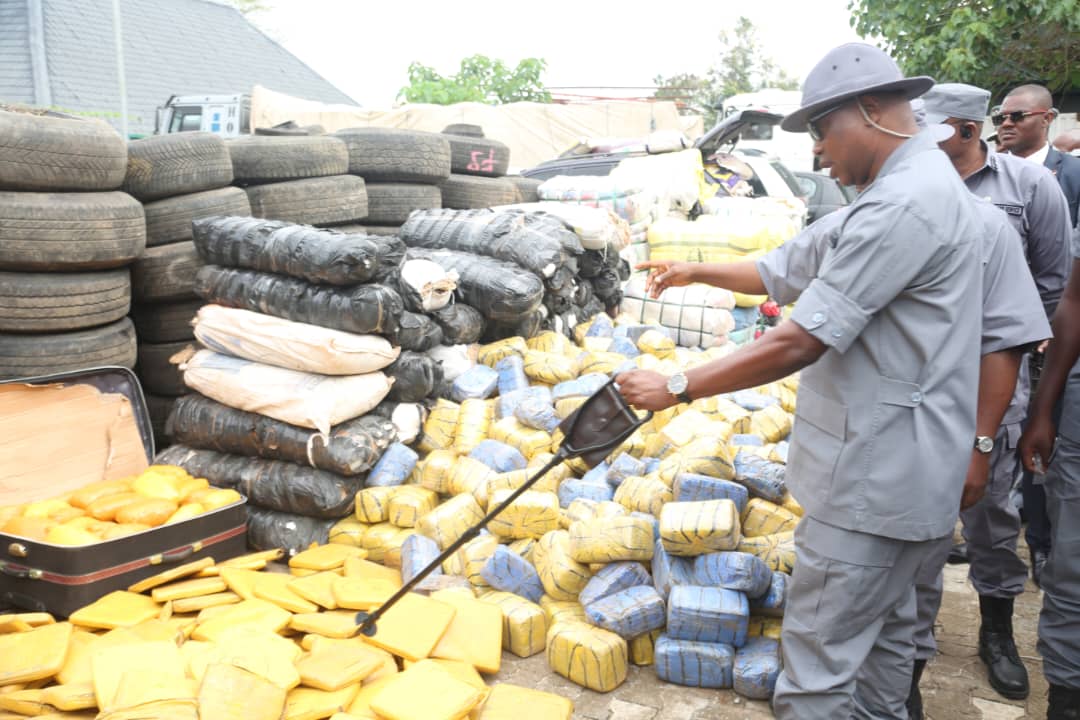 The acting Comptroller General of Customs (CGC), Mr Adewale Adeniyi, said this at a news conference on Friday in Lagos.
Adeniyi said the seizures took place at various times and locations within the border corridors of the South-West states.
He added that the unit generated N72.8 million in revenue through meticulous documentary checks and the issuance of demand notices on those that paid lesser amounts than the appropriate customs duty.
According to him, agriculture, being the cornerstone of Nigeria's economy, underscores the Federal Government's commitment to achieving self-sustaining growth and enhancing the quality of life for all Nigerians.
"In alignment with this commitment and the spirit of patriotism, our dedicated officers executed a series of operations resulting in the interception and seizure of 7,029 50kg bags of foreign parboiled rice.
"The objective of this action is twofold; to discourage potential traders from engaging in smuggling activities and to inflict financial losses on active smugglers," he said.
Adeniyi noted that beyond the parboiled rice seizures, the operations of the unit yielded significant results in September with the interception of various goods.
He said the goods include 35,100 liters of Premium Motor Spirit (PMS), 1,100 liters of diesel and 40-foot container carrying 360 bales of used clothes. Others were one 40-foot container containing 150 cartons of ladies' handbags, 50 bales of nickers, and other falsely declared items, one 20-foot container of unprocessed wood.
"Also included are 106 cartons of foreign frozen poultry, 55 pieces of used fridges, 110 pieces of used compressors, 148 cartons of foreign soap, 121 cartons of expired hair oil and 25 units of vehicles (Tokunbo)," he said.
According to him, investigations into some of these seizures are ongoing. He added that 14 suspects had been apprehended in connection with various offences. He said the offences include violating import/export guidelines, concealment, undervaluation, wrong classification, smuggling, and contravening policy directives.
Adeniji, however, urged importers and licensed agents to make sincere declarations, adhere to existing import and export guidelines, and avoid the risk of losing their investments.
"Compliance is not only a legal obligation but also a strategic choice that ensures the smooth and efficient flow of goods across our borders," he said.
———–Customs command in Ogun intercepts illicit goods worth N241m in 2 weeks—–
Meanwhile, the Acting Comptroller General also on Friday, said the Ogun Command intercepted illicit goods, worth N241,977 million within the last two weeks.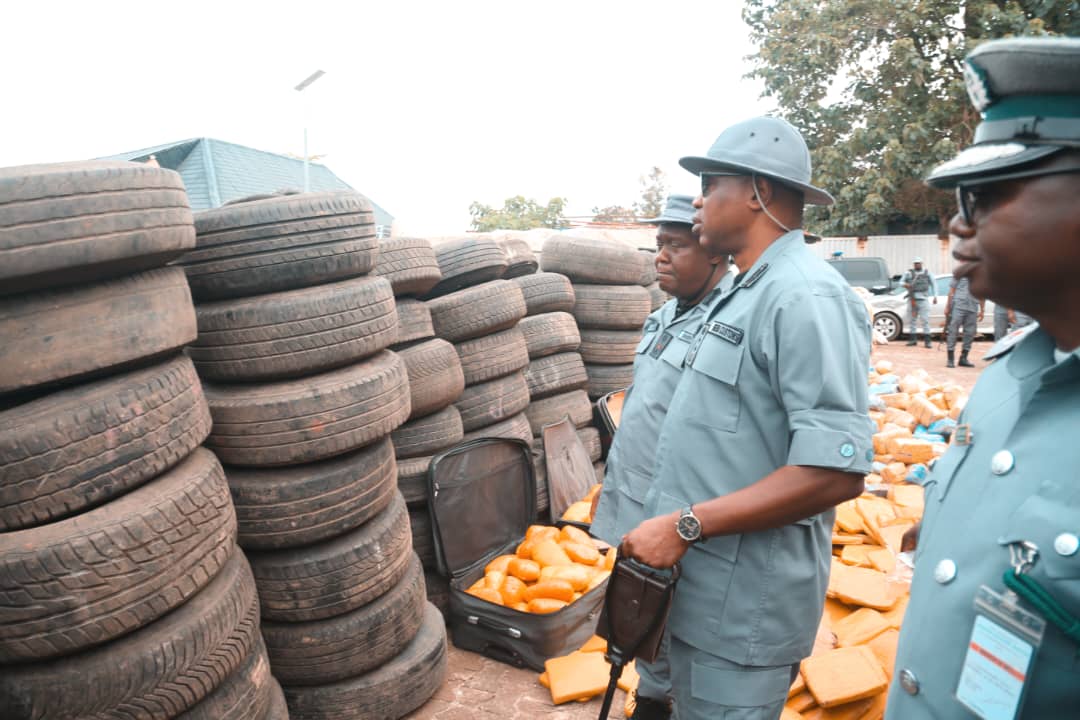 Adeniyi said this at a news conference in Abeokuta, Ogun, adding that that the officers of Command seized 1,436 used pneumatic tyres, 53 sacks and 569 parcels of Cannabis Sativa, weighing a total of 1,179 kilograms between Sept. 18 and Sept. 30.
The Customs boss said the officers also seized 3,149 bags of foreign parboiled rice, each weighing 50 kilograms, alongside 32 vehicles used for conveyance, among others.
3,149 bags of foreign parboiled rice also intercepted by Ogun 1Area Command of NCS on Friday
He explained that the  Duty Paid Value(DPV) of the goods seized amounted to N241,977,943.
Adeniyi added the seizures were executed at various locations, including Papa/Ajegunle, Ilaro road, Imasayi/Joga, Ijebu-Ode axis and Odogbolu bush path along Ijebu-Ode road in Ogun.
"Today, we are delighted to report that our commitment to our citizens remains steadfast as we fulfill our statutory obligations and shield our beloved nation from the scourge of illicit drugs.
"Our officers' relentless efforts and unwavering dedication in Zone A, specifically the Ogun 1 Area Command, have borne fruit, leading to the interception of cannabis sativa, used pneumatic tyres and vehicles laden with 50kg bags of foreign parboiled rice," he said.
Adeniyi noted that most of the tyres had exceeded their recommended lifespan from the dates they were manufactured.
He added that safety experts had warned against usage of tyres beyong four years from the date they were manufactured.
He explained that using tyres beyond the specified period posed a significant risk to motorists and could jeopardise their lives.
The Customs boss said increasing use of drugs had become a concern, leading to rise in abuse within the society, especially among youths.
"We reaffirm NCS's commitment to protecting the society from entry of harmful substances and ensuring the safety and well-being of Nigerians.
"In addition, we are resolute in our mission to curb illicit trade, safeguard our roads from dangerous tyres and protect our youths from the devastating effects of illicit drugs," he said.
Adeniyi admonished those engaged in illicit businesses to desist from such nefarious acts as it affected the revenue generation of the country negatively.