The Chairman, Seaport Terminal Operators of Nigeria (STOAN); Princess Vicky Haastrup has said that personnel of the Nigeria Customs Service (NCS) need orientation on how to effectively use the scanners in the ports.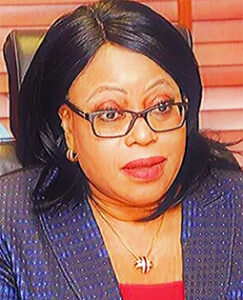 Haastrup, while reacting to the recent procurement and deployment of scanners to some seaports in the country informed our correspondent that the Nigeria Customs Service needs orientation regarding the maintenance of the scanners
She stated that in the past, there have been cases where customs officers will insist on physical examination of cargoes, despite the availability of scanners, while stating that there is need to make use of the scanners in other to avoid unnecessary delays and bottlenecks in cargo clearance.
She said: "We have said it over and over, the problem I think is that the Customs service needs to be oriented enough, because it is not just enough to procure scanners, I read it (procurement of scanners) from the pages of Newspapers, it is a welcoming development and I'm really very happy about that, but from history, sometimes there have the scanners before, who sees to the regular maintenance of these scanners?
"Secondly, when those scanners do their job, do they (Customs) still not do physical examination, there have been cases where scanner will scan and they will still insist on physical examination, these are some of the things that have happened in the past and I hope that will not happen when these scanners are being used, because if we do it, that will be double work which will cause delay in the clearing of cargo, which is not good for the business in the port. I hope they will take the scanners and let it do its job and then release those cargoes.
When asked if terminal operators will be willing to provide scanners at the ports, she asserted that terminal operators have over the years asked that they bring in the scanners, while also stating that if the terminal operators bring in the scanners, they will have to charge for the use, in order to reclaim the money invested in the purchase.
"Yes, terminal operators will be willing to help at one point; we were ready to invest on these scanners and put our money, but we will have to get our money back because there is no way we will invest and not be able to get returns, there have to be some charges for us to be able to make up the money which is being invested for the procurement of the scanner, I think that's a fair one" she said.
Kindly like us on Facebook